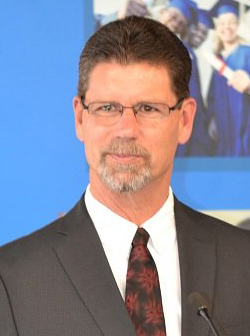 Phone: 760-883-2703 option 2, then option 1, then option 4
Email:
Degrees and Certifications:
Mr.

Steve Pinning

Steve Pinning is the current Director of Linked Learning and Career Technical Education (CTE) for the Palm Springs Unified School District. He just finished 7 months with the California Department of Education as the administrator for the CTE Leadership and Instructional Support Office. Prior to that, he was the Director of CTE and ROP for San Diego County for 9 years.

Steve holds a B.A.E. from Pacific Lutheran University with majors in General Science and Physical Education, and minors in Mathematics and Coaching. He has a M.S. degree in Educational Administration from National University.

The first 19 years of his career were spent as a classroom teacher teaching primarily mathematics, physical education, and computer literacy and programming in Oregon and California. This was followed by two and a half years as a high school administrator. He was the state president for the California Association of Regional Occupational Centers and Programs in 2009-10 and served for four years as their state Legislative Committee Chair. Steve was the Association of California School Administrators Region 18 CTE Administrator of the Year for 2004-05 and again in 2010-11.

He has been married to his wife Ann for 34 years and has 4 grown children and 6 grandchildren.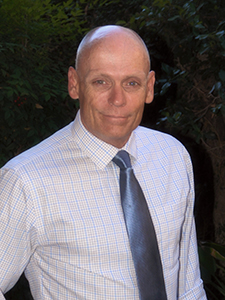 Phone: 760-221-1942
Email:
Degrees and Certifications:
Mr.

Erik Mickelson

I am the Linked Learning District Pathway Coach and Advanced Learner Specialist. As a Teacher on Special Assignment for PSUSD since 2006, I provide K-12 teachers with academic coaching support in gifted education strategies (GATE), AVID strategies, and integrated Project Based Learning with Academy and Pathway teams. Other responsibilities include GATE professional development trainer and testing coordinator, support provider for secondary social science teachers, and Common Core Implementation coach.

Beyond PSUSD, I am an adjunct professor for UC Riverside and a trainer and consultant for J Taylor Education.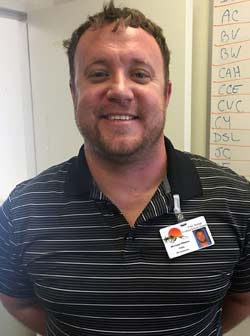 Phone: 908-812-3692
Email:
Degrees and Certifications:
Mr.

Michael (Mike) Phelan

Born and raised in New Jersey after graduating I enlisted in the Marine Corps in the wake of the 9/11 terrorist attacks. While in the Marines I gained valuable employment skills. I was trained in communications(phone, radio, internet) encryption/decryption, postal services, field medic, ordinance, and physical fitness to name a few.

After my two combat tours and my enlistment was over I enrolled at Rowan University as a Health/Physical Education and Special Education Major with a Minor in Performing Arts. I was also a National Scholar Athlete/Dean's List student athlete while on the varsity track in football team. My extra hours were spent as a student volunteer for the American Alliance of Health Physical Education Recreation and Dance (AAPHERD), where I traveled around the country attending different conferences.

Graduating early and since there was education cut backs during the recession I enrolled in helmet to hardhats where I was trained as a Wind Turbine technician. I traveled around the country building wind sites in various states. Due to cutbacks in the construction field because of the recession, my traveling put me in the Coachella Valley. I immediately applied to Palm Springs Unified School District.

My first two years with the district I worked in the Special Education Department at Desert Hot Springs High School. Then for three years I worked in the Renewable Energy Academy of Learning (REAL), where our program gained National Recognition in participating in the Kid Wind Project. I am now a Career and Technical Education Teacher on Special Assignment (CTE TOSA) and assist with all Academies and Pathways in our District.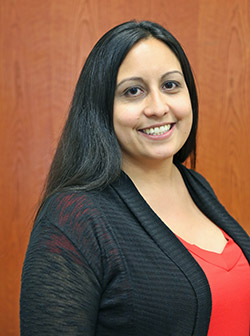 Phone: 760-883-2703 option 2 then option 1, then option 4
Email:
Degrees and Certifications:
Ms.

Regina Calderon

I am the Administrative Secretary for Linked Learning. I provide administrative support for the academies, the Cosmetology program, Career Technical Education (CTE) and AVID.

My previous administrative experience was as an Executive Secretary for Assemblyman Paul Cook.