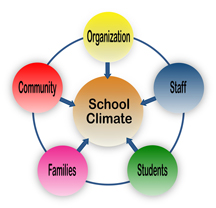 School Climate Initiatives
A positive school climate is an important component of effective education. The purpose of School Climate Initiatives is to provide students with the skills they need to succeed academically.

Furthermore, these initiatives are implemented with the intent of building capacity and expertise among school teams and school site interventionists to create and sustain positive, predictable and consistent environments which result in improved student outcomes​.