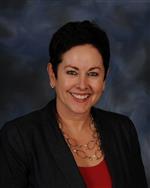 Welcome to the Superintendent's Corner. I plan to use this space at least monthly to communicate with parents, students and members of our PSUSD community on issues affecting our students and our District. I invite your input and comments on today's column or any future column, and, as always, we appreciate your support and partnership as we strive to do what's best for our nearly 23,000 students in the Palm Springs Unified School District.
Today I wanted to take a moment to address an issue that will not be new to most of you. Still, the topic of attendance is one of monumental importance when it comes to student success, and I thought I would touch on a few areas that you may not have considered in your past considerations of the importance of student attendance.
While you may think that missing 10 days of school when your child is in kindergarten or first grade doesn't really matter -- after all, it's ONLY kindergarten or first grade -- this is actually not the case. According to the National Center for Education Statistics, high school dropouts have been found to exhibit a history of negative behaviors, including higher levels of absenteeism throughout their childhood, at higher rates than high school graduates. These differences in absentee rates were observed as early as kindergarten, and students who eventually dropped out of high school missed significantly more days of school in first grade than their peers who graduated.
According to a 2008 report by the National Center for Children in Poverty, thousands of this country's youngest students are academically at-risk because of extended absences in early grades. Nationally, an estimated one in 10 kindergarten and first-grade students are chronically absent, meaning they miss more than 10 percent of school days in the year. A 2011 study by Applied Survey Research found that students who arrived at school academically ready to learn — but then missed 10 percent of their kindergarten and first grade years — scored an average of 60 points below similar students with good attendance on third grade reading tests.
So do you still think missing school in early grades is not that big of a deal? I could cite study after study that show just how important regular attendance is the academic success (and high school completion) of our students. It is crucial!
Having said that, I don't want anyone to think that we want you to send your ill children to school. A child who is feeling poorly should not come to school because it is difficult to learn when you are not feeling well, and we also wouldn't want to spread any germs to other children who could get infected by a classmate who has a bad cold, flu or something else that might be contagious. So please DO keep your ill child at home. If your child will need to be out for longer than a couple of days, please make arrangements for independent study so he/she will not get too far behind.
Speaking of illness, it has been quite a few years since an "excused" absence (one which verified that a child was ill, had a medical or family emergency, etc.) meant that a school district still received funding for that child versus when a child was "truant" because of being out of school with an "unexcused" absence. Today, school districts do not receive funding for any child that is not in school, for any reason. We only receive funding for children who attend school on any given day. However, we do receive funding if a child is in school for any part of a day, so if your child has a medical appointment, we would appreciate your scheduling it toward the end of the school day or right at the beginning, so he/she doesn't miss a full day, and the district will receive funding for that day as well.
I hope that this information has provided a little food for thought when it comes to the importance of daily attendance -- even at the very early grades! Kids need to be in school to learn.
See you next month,
Sandra Lyon, Ed.D.
Superintendent of Schools