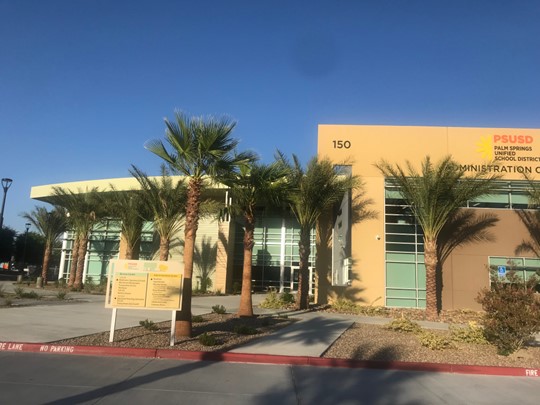 6-12 Secondary Curriculum and Instruction
The Secondary Curriculum and Instruction department plays a vital role in ensuring that the education provided to PSUSD students in grades 6 to 12 is of high quality, aligns with educational standards, and meets the diverse needs of our students. This is met through:

Standards Alignment: Educational Services ensures that the secondary curriculum is in line with state and federal educational standards. By aligning the curriculum to these standards, the department aims to enhance the academic rigor and effectiveness of the educational program.
Curriculum Mapping: Educational Services, working with staff, create scope and sequence to ensure a cohesive and progressive educational experience for students.
Curriculum Development: Educational Services and school sites collaborate to design courses and select appropriate textbooks in an effort to provide rich experiences for students.
Professional Development: Educational Services provides professional development opportunities for secondary teachers through workshops and training sessions designed to enhance teachers' instructional strategies, classroom management skills, and subject knowledge, ultimately benefiting the students' learning experience.
Assessment and Data Analysis: Educational Services Department is involved in the design and implementation of assessments to measure students' academic progress. This includes analyzing assessment data to identify areas of improvement and to inform instructional decisions.
Collaboration with Educational Partners: Educational Services Department collaborates with school administrators, teachers, parents, and community members to ensure that the secondary curriculum meets the needs of our diverse population.

By performing these functions, the Educational Services Department strives to create a robust and enriching educational experience for secondary students, equipping them with the knowledge and skills needed for academic success and future endeavors.