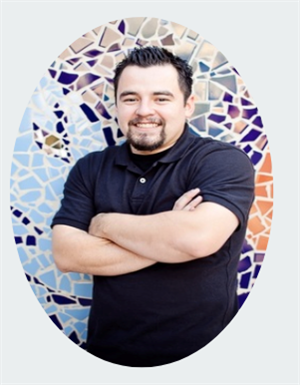 Eduardo was a ninth grade Algebra teacher for five years at his alma mater, Cathedral City High School. Eduardo will be serving as the Palm Springs Unified School Disrtict's Instructional Technology TOSA. He graduated from the University of California in Irvine and received his credential and his masters from National University. Eduardo has been teaching since 2008 and has also participated in the 24/7 program, which gave students apple laptops to use for all of their core subjects.


Eduardo enjoys researching new technology and is constantly looking to improve the learning environment in his classroom. He has implemented the use of an Ipad and an Interwrite pad in his classroom and he regularly uses apple laptops to drive instruction. Eduardo runs a 1 iPad classroom and uses the iPad to leverage the learning that takes place in his classroom.

Eduardo is the father of two amazing boys. As well as having great children he also has a wonderful wife that he met as a student at Cathedral City High School. His wife, Ruby Rivera, is also a teacher at Cathedral City High School. Both Eduardo and Ruby hope to help and encourage students as their teachers did for them.

This year's website, which Eduardo uses to supplement learning, is www.cchsmath.com. Eduardo hopes to further his staff's interest in technology and encourage students to become lifetime technology learners.

Eduardo has presented at CUE 2013 and EdCampLA. Eduardo just finished training teachers in his district on google products, web 2.0 tools, flipping, advanced flipping, and creating a web presence. Eduardo will be receiving his leading edge certification by the end of the Summer and is working towards his National Educational Technology Standards for Teachers (NETS-T) certification. In collaboration with John Stevens, Eduardo started algebraantitextbook.weebly.com which will be an ongoing collaboration to develop a curriculum that is more in line with the common core math standards.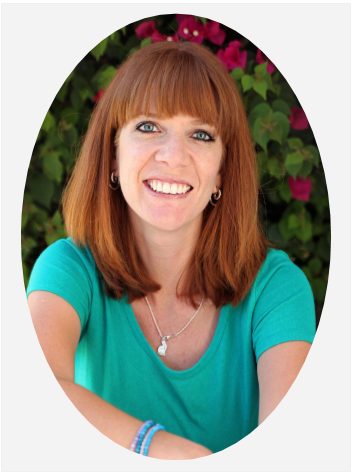 Ursula has been a teacher at Palm Springs Unified since 2008, teaching various grades, spanning from 3rd-6th. She is a graduate of California State University San Bernardino with a Bachelors in Liberal Studies. She also has her masters in Instructional Technology. Outside of traditional schooling, she has earned Leading Edge certificates as a "Digital Educator", "Online and Blended Teacher", and "Professional Learning Leader". She also currently has Level 1 and 2 Google Certifed Educator certificates, but plans to become a Google Certified Trainer in the near future.

Ursula has had a passion for teaching and technology since a very young age. This passion has only grown over time and she continues to feed this passion by researching and looking for new ways to use technology as a tool to support learning in the classroom.

She has presented at various professional developments at the district and has presented at the Summer Common Core Conference. She has also presented at both Spring and Fall CUE, as well as other CUE affiliate events. She hopes to one day present at ISTE.

She also contributes to this webpage and the PSUSD EdTech Blog.

To book her for and appointment, click HERE.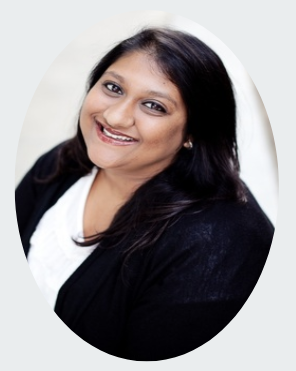 Bhavini has received a Bachelors Degree in Child & Adolescent Development from California State University, Fullerton and a Master's degree in Education with an Emphasis on Reading/Language Arts from California State University, San Bernadino. She has completed the Teacher Leadership Certification Academy from RCOE.

She began her teaching career in 2006 at Two Bunch Palms Elementary in Palm Springs Unified. She has taught first grade for five years and 5th grade for four years. Bhavini has taught both Intervention and GATE classes. She has taught in a 1:1 environment with iPod Touches and iPads.

Bhavini has been one of the PSUSD iPad Trailblazer and an Appsinclass member. She has planned and delivered professional development to colleagues, presented sessions at various tech fairs, Fall and Spring CUE, and helped plan and organize EdCamp Palm Springs.

Bhavini is an Apple Teacher, Level 1 and 2 Certified Google Educator and has completed the National Education Technology Standards for Teachers (NETS-T) certification, Online and Blended Teacher, and Professional Learning Leader Leading Edge Digital Educator certifications as well.

She loves to research and integrate the best educational technology practices. Bhavini is a life long learner that strives to gain experience and knowledge that will help her grow as an educator. She plans to become a Google Certified Trainer in the near future.

She is a contributor to this site as well as the www.appsinclass.com website.

To make an appointment with Bhavini, please Click Here
Kathy Surdin

Kathy began teaching in 2002 for Los Angeles Unified and moved to Palm Springs Unified in 2007. She has taught Kindergarten, second and fourth grades, served as an Induction (BTSA) Coach for three years, and is currently an Instructional Technology TOSA. Kathy received her MA and BA in Music History from University of California, Los Angeles, and her MA in Educational Administration from California State University, Northridge.

Kathy has provided professional development for teachers in the areas of classroom management, student engagement, and effective use of technology in the classroom. She contributes to this webpage and the PSUSD EdTech Blog, and hopes to obtain Leading Edge and Google Educator certificates.

Kathy loves using technology in the classroom, supporting teachers, and hopes to use her experience and passion for technology in her current position to help students become college and career ready for the technological future.