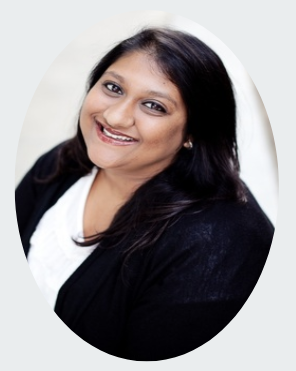 Coordinator of Educational Technology
Bhavini has received a Bachelors Degree in Child & Adolescent Development from California State University, Fullerton and a Master's degree in Education with an Emphasis on Reading/Language Arts from California State University, San Bernadino. She has completed the Teacher Leadership Certification Academy from RCOE.

She began her teaching career in 2006 at Two Bunch Palms Elementary in Palm Springs Unified. She has taught first grade for five years and 5th grade for four years. Bhavini has taught both Intervention and GATE classes. She has taught in a 1:1 environment with iPod Touches and iPads. She began her journey at ETIS in 2014 as an Instructional Technology TOSA.

Bhavini has been one of the PSUSD iPad Trailblazer and an Appsinclass member. She has planned and delivered professional development to colleagues, presented sessions at various tech fairs, Fall and Spring CUE, ISTE and helped plan and organize EdCamp Palm Springs and is a Coachella CUE Board Member.

Bhavini is an Apple Teacher, Google Certified Trainer and Seesaw Certified Educator and Ambassador. Additionally, she has completed the National Education Technology Standards for Teachers (NETS-T) certification, Online and Blended Teacher, and Professional Learning Leader Leading Edge Digital Educator certifications as well.

She loves to research and integrate the best educational technology practices. Bhavini is a life long learner that strives to gain experience and knowledge that will help her grow as an educator. She has served as an Informational Technology TOSA and is currently the Coordinator of Educational Technology for PSUSD.

She is a contributor to this site as well as PSUSD Distance Learning Support and PSUSD Seesaw website.

To make an appointment with Bhavini either virtually or in person, please email at bpatel@psusd.us.
Jennifer Samuels

Jennifer Samuels is a PSUSD alumnus. She is a former Katherine Finchy Falcon, Raymond Cree Matador, and Palm Springs High School Indian. She received her Bachelor's Degree in English with a concentration in Literature from California State University, San Bernardino and a Master's Degree in Learning and Technology from Western Governors University. Jennifer is currently working on her Doctorate in Instructional Technology from American College of Education.

After starting her career in Southern California, Jennifer taught high school English, including Speech and Debate I/II, British Literature, Media Literacy, and Women's Literature, in Massachusetts for 13 years. She has also coached competitive speech events such as the Lion's Club Youth Speech Contest and Rotary Club 4-way Speech Contest. Jennifer has provided professional development in the areas of technology, inclusion, LGBT advocacy, and supporting transgender students and faculty. In PSUSD, Jennifer has taught English at RMHS and in the Business Academy at PSHS.

Jennifer has previously held certifications in Google Apps for Education and is a ViewBoard Graduate (ViewSonic). She is passionate about learning and supporting teachers and students as they learn with technology. Her favorite aspect of teaching is learning from and with others.

Click on this link to book time with Jennifer or email her at jsamuels@psusd.us