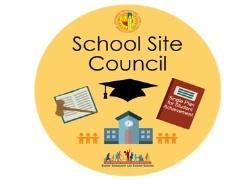 School Site Council (SSC)
SCHOOL SITE COUNCIL

The School Site Council (SSC) usually meets the last Monday of each month in order to discuss the allocation of funds and how to best support student achievement.

All SSC meetings are open to the public.

The public comment portion of the meeting takes place within the first ten minutes of the meeting.

The SSC agenda for each meeting will be posted in the office window atleast 72 hours before the meeting begins.