Beware of What You Read on Social Media
Posted by Sandra Lyon, Ed.D. on 4/1/2019 8:00:00 AM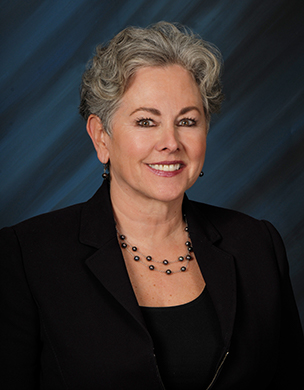 It wasn't all that long ago that our key methods of receiving accurate and timely information were through mainstream media (newspapers, television or radio) or direct communication from the source of the information. With the advent of the worldwide web and then the arrival and widespread prevalence of social media platforms, this is no longer the case.
For many of us, social media has become a key source for keeping track of what is happening around us locally, nationally and internationally. A plethora of news and views come to us at the touch of a button on our mobile devices, and we literally have information at our fingertips 24/7. Great, right?
In many respects it is great, and, at the same time, this free, easy and widespread access to all of this "information" can be extremely dangerous. We, as consumers and role models for our children, need to be vigilant about how we handle what we see and share online. There is a perception that because you see something on Facebook or Twitter or Instagram it is the truth. Oftentimes that is not the case, and this is where the pitfalls lie.
Case in point: you may recall about a month or so ago there was something called the "Momo" scare. A Twitter user posted a message to parents warning them that a thing called 'Momo' was instructing young children to kill themselves and that they should inform everyone of this danger. It was retweeted more than 22,000 times along with the screenshot of "Momo." It turns out this was the resurgence of a viral hoax that wasn't real when it appeared the first time, nor was it real at the end of February when it resurfaced.
Let me bring the point much closer to home. Last month, we had one of our high schools have half of the students out of school because of a social media post that warned that there was a rumor there was going to be a school shooting on a particular day. This post was re-posted and forwarded to many. Law enforcement and school officials investigated as soon as it was spreading on that Sunday evening, which is the way we respond to every threat – real, perceived or rumored. It was 100 percent unfounded. In fact, there never was a real threat made or posted anywhere. The only posts were from people who said they heard about a rumor. In a matter of a couple of hours, many parents made the decision to keep their child home from school the next day based solely on a rumor. Despite our best efforts to clear this so-called rumor up through an Auto Dialer call home to parents, postings on our website and social media platforms and outreach through our local mainstream media, the damage was already done and hundreds of students missed a day of education simply because of misinformation posted on social media.
So what can we do about it? Obviously we aren't going to stop this free flow of information, nor am I advocating that we start a campaign to shut down these avenues. Rather I hope that we, as responsible adults, will keep in our own minds and remind our family members and friends that not every post is the truth. Rather than forward rumors or any information that has not been confirmed, I urge everyone to take the time to verify what they have seen or heard. Additionally, please report any perceived safety threat to a school or law enforcement official if you have seen or heard something through social media or elsewhere. I assure you that every threat is taken seriously and investigated immediately and thoroughly regardless of the source of the report. If we all did that, we could then share accurate information that comes from reliable sources rather than perpetuate unnecessary feelings of fear and apprehension.
I thank you for doing your part to help us continue to provide our students with healthy and safe environments in which to learn.
See you next month!
Sandra Lyon, Ed.D.
Superintendent of Schools