District to Work with County on Improvement Plan
Posted by Sandra Lyon, Ed.D. on 3/1/2019 7:00:00 PM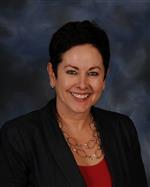 If you read last month's edition of Your District News, you were provided with a synopsis of how our Palm Springs Unified students are doing academically based on last spring's Smarter Balanced Tests and other outcomes we are measuring to determine progress in priority areas. The new California accountability system focuses on a variety of areas, noting improvement in academics, school culture, and college/career readiness among others.
The California School Dashboard was launched to make these measures clear and accessible to the public. Our Dashboard results were shared in last month's publication and can also be viewed at www.caschooldashboard.org. The Dashboard reports results using color-based performance levels for each student group at a school or district based on the current status of the measurement and the change from one year to the next. It makes it possible for parents and community members to review the progress being made at local schools in a variety of areas.
As part of the current state accountability structure, districts are identified for support based on their performance levels on the California School Dashboard. Districts are identified for "Differentiated Assistance" if one or more student groups is reported as a Red performance level in two or more state priority areas. For instance, a student group might be reported as Red in mathematics and suspension rate and that would make the district eligible for Differentiated Assistance. As opposed to previous accountability systems that created penalties, the new system focuses on support. Differentiated Assistance is designed to be a collaborative approach with the County Office of Education to analyze causes for the reported results and develop plans to improve student outcomes.
PSUSD is one of 16 districts in Riverside County eligible for Differentiated Assistance following the December 2018 update of the California School Dashboard. The Dashboard shows performance level combinations that qualify for the support for four PSUSD student groups including: Students with Disabilities, African American students, American Indian students, and Foster Youth. PSUSD will be working collaboratively with Riverside County Office of Education as part of the Differentiated Assistance process to improve outcomes for all students across the District.
The focus will be on helping us build our internal capacity to develop and implement improvement strategies with added guidance and support. The assistance is collaborative in nature, rather than punitive. We look forward to the opportunity to have all of us work together as a District with our colleagues at RCOE to identify causes, resources and possible solutions and then measure the effectiveness of those solutions. Through the process, the goal is to improve student outcomes for all students across the District.
See you next month!
Sandra Lyon, Ed.D.
Superintendent of Schools