New Sex Health Education Curriculum To be Adopted
Posted by Sandra Lyon, Ed.D. on 2/4/2019 12:00:00 PM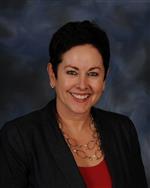 We, just like all school districts in the state of California, are currently working on changes to our Sexual Health Education curriculum following the passage of the California Healthy Youth Act (CHYA). A District selection committee is currently reviewing curriculum options, and we expect to make a recommendation to our Board of Education following parent and community review in March. We plan to implement the new curriculum beginning in the 2019-20 school year.
The purpose of the CHYA (Education Code 51930) passed by the legislature in 2016, is to ensure that our students have the education and information they need regarding sexual health. Goals include:
Providing students with the knowledge and skills necessary to protect their sexual and reproductive health from HIV and other sexually transmitted infections and unintended pregnancy.

Helping students develop healthy attitudes concerning adolescent growth and development, body image, gender, sexual orientation, relationships marriage and family.

Promoting the understanding of sexuality as a normal part of human development.

Ensuring students receive integrated, comprehensive, accurate and unbiased sexual health and HIV prevention instruction.

Providing student with the knowledge and skills necessary to have health, positive and safe relationships and behaviors.
We understand the topic of sex education is not a comfortable one for many parents. Some question why the topic needs to be addressed in the classroom at all or worry that their children are being taught values or morals that differ from their own.
Parents and guardians have the right to excuse their child from all or part of comprehensive sexual health education through a choice to opt out. While a parent can be selective on what topics they would like to have their child opt out of, LGBT content cannot be a sole selection. Education Code 51933 specifically states that LGBT content is required and opting out of only this portion is biased and creates a hostile environment.
At the beginning of each school year when the topic is addressed, parents are notified about the instruction during that year. If the plans for the instruction are made after the start of the school year, parents are notified at least two weeks prior to the beginning of the coursework. At that time, parents can make the determination as to participating fully or partially, following the guidelines listed above.
Currently, our fifth graders receive puberty lessons from our school nurses. Our seventh graders have three lessons on relationships delivered by their school counselors. In eighth grade, educators from local agencies including UCR and Planned Parenthood deliver three lessons on reproductive anatomy and physiology, contraception and preventing sexually transmitted infections. Our high school juniors have a 10-day unit in their science classes that addresses HIV and other STI transmission, the effects on the body, protection from them and resources available for free HIV and STI testing. As our committee reviews new curriculum, we are also looking at how that curriculum will be delivered and by whom. All educators will be appropriately trained based on what is selected.
We will keep our parents informed as we move forward and invite your feedback and questions regarding our new curriculum. Thank you for helping us ensure that our students have all the knowledge and resources they need to make wise and appropriate choices regarding their sexual health as they develop into adulthood.
See you next month!
Sandra Lyon, Ed.D.
Superintendent of Schools