PSUSD Launches New Attendance Program
Posted by Sandra Lyon, Ed.D. on 12/14/2018 4:00:00 PM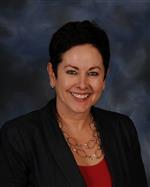 As we prepare for a well-deserved three-week winter break, I need to share some very concerning – and quite startling – information with you. From the beginning of the 2018-19 school year through December 4, Palm Springs Unified School District students have missed 90,012 full days of instruction. No, that isn't a typo; you read it correctly!
What we know unequivocally is that 83 percent of students who are chronically absent in kindergarten and first grade cannot read at grade level when they reach third grade. These students are four times more likely to drop out of school before they graduate, and drop outs are eight times more likely to be incarcerated than their peers with high school diplomas. Of the over 90,000 of school days missed by our students, 21,479 are our early learners in grades kindergarten through third. The issue is critical and we, as educators and family members, must do something about it.
The recently released California Dashboard shows our District had 17 percent of our District students were chronically absent last year, which means that these students missed more than 10 percent of the school year. It is the second worst rate of chronical absenteeism in Riverside County. I know you will agree that this is unacceptable, and our children are the ones who will suffer for we don't change the situation.
To help us address this situation, we have launched a new program to address the attendance issue. It is called "Attention to Attendance" (A2A), and the focus is on education and communication with our families around individual student attendance issues and the impacts and consequences of chronic absenteeism. Beginning the week of December 18, about 10,200 of our District parents and guardians will be receiving a letter from their school principal that shares with them information about exactly how much school their child has missed since the beginning of the school year as well as of the effects of missing so much instructional time.
Parents of all of our early learners will also be receiving an educational piece that talks about the importance of daily attendance and the effects of missing daily instruction. Our new attendance strategy includes an attendance management system that carefully tracks days missed and ensures that our parents are notified in a timely manner. The goal is to connect to our parents quickly so that we can remove any barriers our families may be facing in getting their children to school.
Please understand that we know that children do get sick, and we are not asking you to send them to school if they are not well. We also appreciate that there are times that a medical appointment or other family obligation necessitates you keeping your child out of school. At the same time, we know that every hour of instruction is important, so if one of those appointments is absolutely necessary, please consider having your student out for just the time required for the appointment rather than the entire day.
As I've already shared, we know that attendance directly correlates to student achievement. Attendance rates also connect with behavior issues at school. We want you to know that we have resources available to help you and your child through any issues that are affecting his or her ability to be in school regularly. Our counselors and community liaisons are here to listen and assist. All you need to do is send an e-mail or make a phone call, and they will step in to help.
Look at it this way. You wouldn't think of missing 10 percent of your work time and still keep that job for an extended period of time, would you? Your child's job is being in school learning and preparing for his or her life after high school graduation. If you miss too much work, there are consequences. Such is also the case for our students who miss too much school. We are working with the District Attorney's office and are preparing to send some cases to that office after the holidays. While this is a last resort, parents or guardians or our chronically absent students who won't address the issues and improve the situation could find themselves in a mediation situation with someone from the District Attorney's office and ultimately face fines or other sanctions. It is a legal requirement that children are in school. While we reluctantly take attendance issues to a legal process, it is so important that we will use all of the resources we have to ensure regular attendance. Our goal is to work with you rather than against you. Please help us to help you! Each one of our students deserves the ability to attain their education, and they can't do it if they are not in school.
Thank you for your continued support! I hope you have a healthy and happy holiday season and that 2019 is a wonderful year for all of you!
See you next month!
Sandra Lyon, Ed.D.
Superintendent of Schools