Posted by Sandra Lyon, Ed.D. on 11/16/2018 3:00:00 PM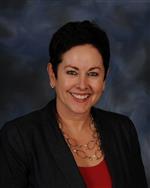 The holiday season is typically the time of year when we embrace family and friends, gather with and reach out to the people in our lives who mean the most and reflect upon what makes us grateful. And while we don't want to dampen the wonderful emotions that this time of year can bring, this holiday season feels different for so many people locally, regionally and nationally.
For many people across the nation, this holiday season is not a happy one. Reflecting upon the horrible tragedies that have impacted so many people in California and across the country makes many of us sad and angry. We can only imagine how the families of those who have been killed in shootings and fires in recent weeks, or have had other personally adverse situations, will struggle during this holiday season.
While there are occurrences that we have very little control over (such as wildfires or weather-related dangers) that often result in losses of life, what makes me and so many of the good people of our country feel so outraged and helpless are the tragedies that are the result of human action or reaction. In the last few months we have heard about – and many of us have been personally affected by -- shootings in places that have included a bar filled with college students just enjoying an evening out, a yoga studio where innocent people were just trying to get a little exercise and a synagogue filled with worshippers on a Saturday morning.
This holiday season there also appears to be incidents of racism and bigotry occurring across the country. I have heard about them from colleagues across the state and indeed the nation about such incidents and we have seen and felt evidence of those same attitudes right here in our Coachella Valley. As an example, one of our elementary classes was on a recent field trip at the Living Desert and a passer-by reacted to the teacher providing direction to her students in both English and Spanish -- to accommodate a newcomer English Learner in the class – by rudely admonishing the teacher and telling class members to "go back where they came from." We also had a swastika painted on a teacher's door. These are just two recent incidents that remind us that we need to continue and accelerate the work that we do as parents and educators to teach our children that demonstrations of racism, hatred and bullying are not acceptable, and that kindness and compassion are among the traits we need to exhibit to other people.
To dwell on all this negativity serves no purpose, so what should we do? I can tell you that every one of our school sites has one or more kindness campaigns, anti-bullying programs and positive character trait initiatives that are ongoing. Local media has covered some of them, but that only gives you peak into the many activities taking place. There are far too many to list; I am very proud of the programs in place and progress that has been made in this regard. Also, Riverside County Office of Education initiated a county wide kindness challenge a few weeks ago. Called "Million Acts of Deliberate Kindness," the campaign aims to encourage and recognize random acts of kindness with the end-of-year goal of documenting over a million examples. At the time of this writing, there have already been over 2,600 acts recorded after just a few weeks. Here's a link with details: https://www.rcoe.us/initiatives/kindness/.
Here in our school district, we are committed to creating safe, secure and harassment-free educational environments for our students. To that end, we strive to address incidents that threaten that environment promptly and work with students who violate the rules through behavior modification interventions and disciplinary actions as warranted. In order to help us in this regard, we need for our students as well as our parents to contact a trusted adult on campus when they encounter anything that looks, sounds or feels threatening. If you or they are uncomfortable reporting, we also have an anonymous online reporting system – sprigeo.com – that alerts district and site administrators immediately and allows us to address reported issues promptly upon notification.
Finally, we encourage our families to keep dialogues open at home and to talk about what's happening at school. Make sure your children are feeling safe and secure at school and remind them that kindness counts; that personal, cultural or ethnic differences among our peers should be embraced and not rejected; and that being nice to each other creates a community that helps us thrive and grow and makes us all feel better about the world in which we live and learn. We are committed to continuing to make PSUSD an inclusive, welcoming, nurturing environment where all our children have the opportunity to reach their full potential.
I wish you all a happy and healthy Thanksgiving.
See you next month!
Sandra Lyon, Ed.D.
Superintendent of Schools