Accountability, Reporting Formats Continue to Change
Posted by Sandra Lyon, Ed.D. on 10/19/2018 7:30:00 AM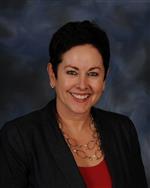 If you are a parent of a California public school student in one of the seven grade levels who participated in California Assessment of Student Performance (CAASPP) testing last spring, you received your child's results and explanation of progress in July or August. Individual results become part of schoolwide and districtwide results for the Smarter Balanced Summative Assessments (also known as SBAC), which were posted in September. These results along with other accountability measures comprise the District's California School Dashboard, scheduled for release in December.
The items that make up the Dashboard components and the interpretation of them can be quite overwhelming and somewhat confusing. While each component helps us understand student progress, it is important to note that ongoing changes and adjustments to the dashboard have been made over the past couple of years. In the next issue of our Report to the Community, publishing on Jan. 16, 2019, we will share SBAC results as well as the results of several other District Local Control Accountability Plan (LCAP) targets and goals.
The standardized Smarter Balanced summative tests are rigorous and designed to measure how our students are able to think critically. They are not timed, and students use multiple skills to answer the questions. These tests are an important measure that helps us assess how well our students are mastering California state standards. At the same time, no one test reflects the totality of what our students are learning or how they are progressing. Overall, this year's SBAC results in English Language Arts were flat in terms of progress with 40 percent of our students meeting or exceeding standards. Four of seven grade levels had an increase in the percentage of students meeting or exceeding ELA standards, one grade level reported no change, and two grade levels declined. In math, results stayed the same at 26 percent of students meeting or exceeding standards at the District level with three grade levels showing an increase, two grade levels with no change and two grade levels showing a decline. The full report of District results will be a part of the January accountability report to the community. The results, however, are available for review now by visiting: https://caaspp.cde.ca.gov/sb2018/default For assistance in interpreting the results visit: http://www.testscoreguide.org/ca/.
While we aren't seeing the year-to-year increases that we want to see, our trend over time is upward, and our trajectory is on the upswing in English Language Arts. We have more work to do in mathematics and have a heavy focus in this area, especially at the middle school level where results are not where we want them to be.
Other LCAP targets and goals that will be addressed in next month's report to the community include: graduation rates, performance and reclassification rates of English Learners, students meeting A-G requirements for UC/Cal State admission and expulsion and suspension rates. It is important to note that our reported suspension rates will show a remarkable increase due to an error in the way we reported our suspensions the prior year. With the correction in reporting for 2017-2018 but not being able to correct the prior year, comparing the two years would be inaccurate because it is not comparing the same data between the previous years and last year.
There is still much work to do in improving the outcomes for our students, and the good news is that our educational and support team members are up to the task. We now have instructional maps for both elementary and secondary that lay down fundamental expectations and high-level, research-based strategies to guide our work. Our Board of Education has high expectations for all of our students, and they hold us to ensuring that we are focused not only on outcomes but also on what's best for our students in the long run.
We truly believe in our new vision statement that Lifelong Learning Starts Here! We will continue to forge ahead toward academic progress for each and every one of our students and thank you for your continued support and assistance toward that end.
See you next month!
Sandra Lyon Ed.D.
Superintendent of Schools