Classes Resume In Person Jan. 10
Posted by Mike Swize, Ed. D. on 1/6/2022 8:00:00 AM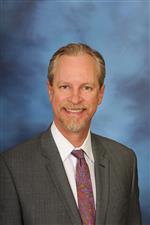 As we head back to classes after our winter break, I wanted to take a moment to remind you of our COVID-19 protocols and provide some updated information for you. First, and foremost, the health and safety of our students and staff remains our top priority, and we want to assure you that we are prepared to safely welcome everyone back to in-person instruction on Monday, January 10. We are continuing to strictly follow all health and safety guidelines put forth by county and state health departments.
Vaccination remains one of the most important tools in helping to prevent the spread of COVID-19 and severe illness that could be associated with contracting the virus. Our next PSUSD vaccine clinic will be on Jan. 12 from 3 to 7 p.m. where we will offer first and second doses and boosters for all children 5 and older and adults as well as flu vaccines. We want to encourage all eligible students to be vaccinated.

Properly fitted masks must continue to be worn by all students and staff while indoors on any of our campuses. Wearing masks outdoors remains optional.
Frequent hand washing and hand sanitizing will be encouraged throughout the school day, as it is a best practice to prevent the spread of viruses.
Home Screening is critically important. Please monitor your children for symptoms every day. Students with any of the following symptoms should stay home from school until a negative COVID test can be confirmed and symptoms improve:
Fever (100.4°F/38°C or higher) or chills

Cough

Headache

Sore throat

Loss of taste or smell that started in the last 10 days (Children may say that food "tastes bad" or "tastes funny")

Feeling out of breath or having a hard time breathing

Diarrhea, nausea or vomiting

Fatigue

Muscle aches or body aches
Home testing is

not

required to return to school. We are expecting to receive home test kits for each of our students from the county and will be distributing them to students as soon as we have them after our return to classes.

As we have done for the past several months, COVID testing will resume at each of our school sites on Monday, Jan. 10, and it will be available every day during regular school hours. Voluntary school site testing will remain available to all students and staff. Family members who need testing can visit the District Administration Center in Palm Springs or Edward Wenzlaff Education Center in Desert Hot Springs between 7:30 a.m. and 4 p.m. for a rapid test.

Though subject to change, the current isolation period for students and staff who test positive is 10 days. Fully vaccinated students who are exposed but do not exhibit symptoms will not be required to stay at home. Those who are unvaccinated and exposed will be required to quarantine for 10 days. Parents of students who are exposed to the virus will be notified directly of the exposure along with next steps to take.
Thank you so much for your continued support and partnership as we continue to navigate through these challenging times. If you have any questions or individual concerns, please email covidinfo@psusd.us or call (760) 325-8778. I wish you all a happy, healthy, and safe 2022!
See You Next Month,
Mike Swize, Ed.D.
Superintendent of Schools