Feelings of Gratitude This Holiday Season
Posted by Mike Swize, Ed.D. on 11/15/2021 9:00:00 AM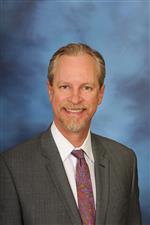 As our students and staff get ready to gather for what we hope will be a more traditional Thanksgiving holiday than last year, I hope you are all beginning to find your way back to comfortable routines and some semblance of "normalcy."
Even as you a reading this, we are still navigating through this difficult time that -- for most of us – has been one of the most challenging of our lives. Many of us have lost family members or friends to the virus, and while the case and positivity rates continue a downward trend, many of us are still keenly aware that we must still adhere to health and safety protocols to keep our loved ones and ourselves safe.
At this time of year, especially, many of us think about and express gratitude for the blessings in our lives, and likely these emotions are even stronger this year as we reflect upon how much we have all endured and continue to work through. As we think about what we are grateful for, one of things for us as educators is that there are now vaccines available for all children over the age of 5. We certainly understand and appreciate that not every parent is comfortable enough to have their child vaccinated at this time. For those families who are ready, it is reassuring that the health experts are confident in the vaccine and recommending it. PSUSD, in partnership with Desert Oasis Healthcare, is hosting a clinic at each of our high schools this week. Our health officials at the federal, state and county levels have consistently stressed that vaccinations for as many as possible is the only way we will be able to return to lives without masks and/or social distancing. During this holiday season, I hope all of us will remember to be kind to each other and ourselves and take the time reflect upon how fortunate we are to have overcome what we have and express gratitude and appreciation to those who have helped us to do that.
As many of our families have one or more children who may be still struggling through the effects of being isolated for such a long period time or wrestling with past or present loss of one or more loved ones because of this pandemic, I want to remind everyone that your PSUSD family is here to provide resources and support. Please know that our school site counselors, mental health department therapists and Family Engagement Center and community liaisons are all just a phone call or email away and can provide information on services and resources in a wide array of areas such as social and emotional wellness, mental health, financial support and many more. Most everything you are looking for can be found on our website at psusd.us. And if you can't readily find what you are looking for, ask our new Chatbot on the right-hand side of our district home page (and many of the other department home pages) to help you find it by simply typing in a few words that describe what you need.
As we count our blessings this holiday season, I want you to know that PSUSD's Board of Education and administration count our students, staff members and families among our most cherished blessings. We are so grateful for your support and partnership now and always. I wish you all a wonderful, healthy, and safe Thanksgiving holiday.
See you next month,
Mike Swize, Ed.D.
Superintendent of Schools