Posted by Mike Swize, Ed.D. on 10/1/2021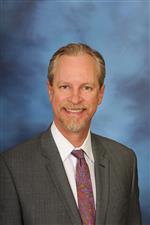 As the anticipation of the beautiful weather that our Coachella Valley is well known for continues to grow, and we are already getting samplings here and there, I am also feeling cautiously optimistic by our most recent COVID-19 statistics here in Palm Springs Unified. Over the past few weeks, we have seen a steady decline in the daily number of active cases among our students and staff, and this is encouraging. I couldn't be prouder of how everyone – students, staff members and families – has rallied together (socially distanced of course) to help us manage these difficult times by adhering to some challenging rules and regulations to keep everyone as safe as possible. The decrease in numbers indicate it is working, and we ask that you keep it going for awhile longer until our county and state health officials declare that it safe to lift some or all of them. We know the daily efforts made by all our staff and students are significant, and I know that sometimes it may feel exhausting or overwhelming. However, our efforts are clearly paying off, and we are, slowly but surely, starting to get back to so many of the things we love about being in school in person, with our friends and colleagues.
So please remember that until we are provided with any differing guidance, facial coverings are required on each of our campuses and in district buildings when other students or staff members are present. Masks outdoors are currently optional. We also still have restrictions around visitors on campus and large group gatherings on campuses, so please adhere to guidance set forth by your site principal when it comes to if or when visitors are permitted. As a reminder, the COVID-19 dashboard tracks active cases at each school site. You will not be notified directly about an active case unless your student was directly exposed to the person who tested positive. If that happens, you will be notified regarding quarantine protocols and options for voluntary testing. Each of our school sites and the District Administration Center all provide daily COVID-19 testing for all students and staff. Family members who are concerned that they have been exposed can also be tested at the District Administration Center.
Our health officials continue to stress that the key to locking down this pandemic for good is to have most of the population vaccinated. To that end, Governor Newsom has ordered that all public-school employees verify their vaccination status or start participating in weekly COVID-19 testing by Oct. 15. PSUSD is continuing to offer COVID-19 clinics (and now flu vaccines are being offered as well). They are free of charge, and walk-ins are welcome. The next clinics are set for Oct. 6 from 1 to 6 p.m. at Desert Hot Springs High and Oct. 20 from 11 a.m. to 6 p.m. at the District Service Center. Additional clinics will be held at various school sites in the coming weeks, thanks to our community partners including Desert Oasis Health Care, Albertson's, Costco, and Desert Health Care District.
Thank you again for your continued cooperation and understanding. It is because of the support we receive from our families, community partners and incredible classified and certificated staff that we have been able to bring our students back to their classrooms where they belong and continue to see our daily case rates decline.
See you next month,
Mike Swize, Ed.D.
Superintendent of Schools