Staying the Course To Maximize Student, Staff Safety
Posted by Mike Swize, Ed.D. on 9/1/2021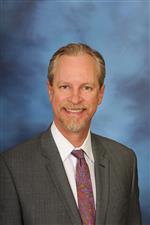 As we round the corner on the first month of the 2021-22 school year, most of us – administrators, teachers, support staff, parents and, of course, students – are filled with mixed emotions. On the one hand we are so happy that we have been able to start the new school year with most of our students back on our campuses with traditional schedules. At the same time, we all were hopeful that much of the COVID-19 pandemic would be behind us, and unfortunately, that just isn't the case yet.
So, we are continuing with all the state and county protocols in place to maximize the health and safety of our students and staff. Given the fact that our case and positivity rates in Riverside County have risen quite a bit in the last few weeks, I am happy that the number of cases we have had on our campuses have been minimal so far, and the majority of those who test positive are back to school after the required isolation period feeling healthy and ready to get back to classes.
Of course, any number of COVID-19 cases among students and staff is too high, and in keeping with the protocols for contact tracing, even a small number of cases means that a larger number of students or staff sometimes must stay at home for up to 10 days if a determination is made that they have had a direct exposure to someone who tested positive. We have a very specific process for contact tracing as well as criteria for what constitutes a direct exposure. At the same time, we are very protective of the privacy of each of our students and staff members. So, we do not notify people directly of one or more positive cases at their school sites. Rather, when we determine that a student or staff member meets the criteria for being directly exposed to someone who tested positively, we notify the staff member and/or student's parents or guardian to inform them of the direct exposure and provide them with next steps. Someone who is directly exposed must have been within six feet for more than 15 cumulative minutes in a 24-hour period from the person with a direct exposure. If the person directly exposed has been fully vaccinated and is not experiencing any symptoms, they can return to class and simply monitor for symptoms for the next two weeks. Those who are not vaccinated must stay at home for 10 days from the date of exposure.
We know it gets confusing. What we can assure you of is that if your child has a direct exposure to someone who tested positive while at school, you WILL be notified by the school or our health services department with next steps. We hope that as more people get their first, second, and soon third, doses of the COVID-19 vaccine, we will see cases flatten again, and we can continue back on our path to traditional activities, more in-person events and more business as usual. In the meantime, please know that we will continue to offer vaccine clinics for students, staff, families, and community members, and we are providing free COVID-19 testing at each of our school sites each day for students and staff members.
Please remember, we are all in this together. Thank you, as always, for your continued partnership and support. If you have any suggestions or concerns, please reach out to your school administrator or to me at mswize@psusd.us.
Until next month,
Mike Swize, Ed.D.
Superintendent of Schools