The Best Five Years of a Great Career!
Posted by Sandra Lyon, Ed.D. on 6/1/2021 1:00:00 PM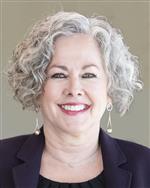 It is with a heavy heart and many mixed emotions that I post this final blog before my retirement from a wonderful, fulfilling career in education that has spanned 34 years with some amazing and memorable highlights in several school districts. None, however, mean more to me than the last five as the Superintendent of the Palm Springs Unified School District.
I know these past 15 months have been extremely challenging for all of us. While there were many bumps in the road and many obstacles to combat, I could not be more grateful, proud of and impressed by our entire staff, administrators, Cabinet and PSUSD Board of Education, who remained steadfastly committed to doing what was best for our students as we transitioned to virtual learning and then to a hybrid form of instruction. Now we are preparing for a robust summer program to help more of our students transition back to in-person learning and help students address any learning gaps. And perhaps the most exciting development is the expectation that we will return to a full-day program of instruction when the 2021-22 school year starts in August. Nothing could make me happier for our students, families, staff and community.
Our students have been nothing short of amazing throughout these months. The resiliency, perseverance and creativity we have seen are truly incredible. I also could not be more grateful to our families for their unwavering support and trust in all of us. And our amazing staff and board have demonstrated how profoundly impactful public education is and to what links educators are willing to go to in order to support students.
My husband Paul and I will not be leaving the Coachella Valley; it has become home since we relocated here five years ago. It was about 15 years ago when I was working as a consultant in the District that Paul and I were having coffee in downtown Palm Springs marveling at the mountains and dreaming that one day we might be able to relocate here. I am so grateful that dreams can come true, and that I get to end this chapter of my life and start the next one here in our beautiful desert paradise.
Thank you all for your past, present and future support of our PSUSD family. You are in excellent hands under the leadership of Dr. Mike Swize who has been an integral part of this team for the past 31 years and is extremely well equipped to continue on the positive path we are on and continue to move us forward in our commitment to being a District focused on equity and academic success for each of our students.
My best to all of you,
Sandra Lyon, Ed.D.
Superintendent of Schools