Excited to Welcome Back Students
Posted by Sandra Lyon, Ed.D. on 5/1/2021 1:00:00 PM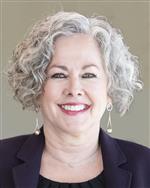 As we round the corner toward the end of the 2020-21 school year, I hope that each and every one of you are healthy and starting to be able to resume some activities that put smiles on our faces, like visiting your favorite places with your favorite people. It's been a long and challenging year for sure, and it will still be a while before we are back to what we all consider "normal." At the same time, as more people in our local community, county, state and nation continue to get vaccinated, the number of cases and positivity rates are the lowest they have been in nearly a year as are the number of hospitalizations, all of which is tremendously good news.
It has been so gratifying for the PSUSD Board of Education, administration and staff to welcome some of our students back (and some for the first time ever) to our campuses over the past few weeks, and we look forward to welcoming the rest of our high school students who will be returning over the next two weeks. The hybrid program of partial in-person and partial distance learning launched after spring break has been going very well. Of course we would have much preferred to bring back all students, full time, in traditional classroom settings way earlier; however, with our number one priority being maintaining the health and safety of our students and staff, we opted for a transitional reopening where we could maintain six feet of social distance between students and adhere to all safety protocols outlined by our state and county public health departments. We are also continuing to provide free COVID-19 testing for any students or staff members who would like to have them on a rotating basis at various school sites through the rest of the school year.
We are grateful that since our reopening, we have had just one reported positive COVID-19 case among staff and no reported student cases. In response to the positive case, we immediately notified the small group of students who had the potential of direct exposure, and all were required to quarantine at home for the required 10 days. We have established a COVIID-19 dashboard that tracks active cases. Taking all of the precautions, along with the positive trends, will allow us to resume a select number of traditional year-end activities such as in-person graduations and promotions. The activities that do occur will need to be modified to ensure social distancing and adherence to all local, county and state health and safety protocols. Please be aware that all activities will not be possible, and we appreciate your understanding as we work to bring back our end-of-year traditions in a way that is health protective and follows health and safety guidelines.
We will be offering a robust summer program of academic and enrichment opportunities -- both in-person and online -- so please watch for news from your school sites and the District with details and information on how to sign your student(s) up for one or more summer programs. We also want you to know that meal distribution will continue weekly throughout the summer, and students who attend programs in-person will receive grab and go breakfasts and lunches. We are cautiously optimistic that we will be able to resume full in-person programs at all of our school sites when we reopen for the 2021-22 school year at the beginning of August. Appropriate social distancing will be maintained, and likely face coverings will be required for at least part, if not all, of the next school year. Regardless of what the particulars around our full reopening, rest assured the utmost of health and safety precautions will be taken as they have been throughout this pandemic.
Meanwhile, we remind everyone that vaccinations are available throughout the county and adhering to the protective guidelines regarding when/where to wear a mask is still most important in continuing to curtail the spread of the virus https://covid19.ca.gov/masks-and-ppe/. We have seen surges in other states and countries, and we know we don't want that to happen here, so let's all do our part.
In closing, I want to thank our families and community members once again for your consistent and continued support and for trusting your Board of Education, administration and staff to make informed decisions past, present and future. We are better together and we know our community will come out of this safe and strong and ready to move forward together to provide the best learning communities we can for our students.
See you next month,
Sandra Lyon Ed.D.
Superintendent of Schools