Preparing to Welcome Students Back Beginning April 12
Posted by Sandra Lyon, Ed.D. on 4/1/2021 8:00:00 AM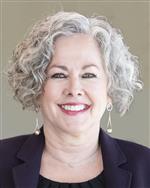 While our students and some staff members are enjoying a much-deserved spring break, our Leadership Team is working on putting the finishing touches on preparing our sites to welcome back students to our campuses for the first time in more than a year! Our administrators and staff members could not be more excited to be able to meet at least some of the students they have been seeing in virtual platforms for most of the 2020-21 school year beginning with early childhood through second graders on April 12, third through sixth grade on April 19, seventh and eighth graders and seniors on April 26, sophomore and juniors on May 3 and freshman on May 10.
Although we know many would be much happier with a full return to in-person instruction right now, we are glad to be able to start with a smaller group of students, with protective measures in place, so that we can begin the transition to full in-person instruction, which we are cautiously optimistic will occur in the Fall. Bringing students back for one or two weeks prior to a two-week spring break did not make sense, particularly for our youngest students who would learn a new routine and then be promptly removed from it. We understand that for some families a return for this short time period and/or lingering health and safety concerns has prompted them to decide to have their student remain in distance learning for the remainder school year. We also feel that bringing back students whose families are ready for that to happen is beneficial no matter how limited the length of time.
As I said earlier, if case and positively rates continue to decline and more residents are receiving their COVID-19 vaccines, we remain hopeful that we can bring all our students back to their classrooms in August when we begin the 2021-22 school year. In the meantime, we are working on plans for a robust summer program with as much in-person instruction as possible for as many students as possible along with many academic and enrichment opportunities online as well. We are also continuing to monitor continuing changing guidelines around group gatherings and are working on plans for modified graduation ceremonies so we can mark this milestone with our seniors in a memorable yet safe way. Likely it will mean several ceremonies with limited attendees at each campus in order to assure the required six feet of distance between our graduates and attendees from different households. Our high schools will be reaching out to their seniors and their families with details as we get closer to those dates.
As the dates near for the launch of our transition to our hybrid program and welcoming some of our students to the classrooms for the very first time, I wanted to remind you about some resources that can help answer your questions and/or ease some possible apprehensions. Following are some links to various documents and videos:
Overview message from me (English) https://youtu.be/RX1fr4TbevE and our Assistant Supt. of Human Resources Dr. Tony Signoret (Spanish) https://www.youtube.com/watch?v=N3ehU4119gw
We have also prepared guides for our families which can be found here: Reopening Parent Document English.pdf / Reopening Document Parents Spanish.pdf to give you an overview and answer questions you may have at this time.
We also have informational videos on reopening:
https://www.youtube.com/watch?v=FUFPxJzG1mM (English overview)
https://www.youtube.com/watch?v=kG1ifZ7y2ZA (Spanish overview)
https://www.youtube.com/watch?v=9n3Cngweo4M (Transportation English)
https://youtu.be/dAk8tP5g2j0 (Transportation Spanish)
https://www.youtube.com/watch?v=nrk34411S8Y (Meals English)
https://youtu.be/JFcGyaa9pLM (Meals Spanish)
As we begin our transition to a hybrid program of in-person and distance learning for the remainder of this school year I want to once again express my gratitude to our Leadership Team, staff, students and families for their dedication and resiliency as we have endured and continue to navigate the pandemic. As we see that light beginning to shine more brightly every day, I remind everyone to continue to adhere to all of the safety guidelines. Wash those hands, wear those masks, keep that distance and strongly consider getting immunized when it is your turn. Thank you again, and enjoy the rest of your spring break!
See you next month,
Sandra Lyon, Ed.D.
Superintendent of Schools