Metrics Improving But Not Enough to Launch Hybrid...Yet
Posted by Sandra Lyon, Ed.D. on 2/1/2021 1:00:00 PM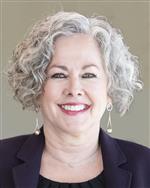 Although the metrics indicate a positive trend in lower case and positivity rates in COVID-19 in our state and county, the numbers are not low enough to allow us to reopen our schools for in-person instruction. While we had hoped that we would be able to launch a hybrid program this month which would allow up to 50 percent of students at one time back in their classrooms with their teachers beginning with elementary students, the rates in Riverside County are not yet at a level where we can move forward with this plan.
The good news is that we are moving in the right direction. A number of staff members have already received their first vaccination and are scheduled for a second dose. We are optimistic that we will be able to partner with Desert Oasis Health Care to hold a vaccination clinic for all of our staff members who want to be vaccinated. We took a poll to gauge staff interest and found that most teachers and support staff will take the vaccine when available to them.
The majority of our state legislators along with school district officials and educators across California favor bringing our students back for in-person instruction as soon as possible. Opinions begin to split on topics such as whether to provide COVID-19 testing for students and the costs around it, the case and positivity rates that are considered "safe," and amounts and types of personal protective equipment for students and staff. Governor Newsom had earlier announced his plan to reopen schools, particularly for students in grades TK-2nd grade, as early as February 15. While state lawmakers support portions of the plan, it is clear that amendments and further negotiations are still taking place, and that the Governor's proposed timeline will not be met.
As of now we remain cautiously optimistic that we may be able to move forward in an elementary hybrid launch sometime in March dependent upon meeting case and positivity rates You may recall that we surveyed our families in the fall to ask whether they wanted to keep their students in distance learning for the remainder of the school year. At that time we had about 30 percent of our families who said they would choose that option. Knowing that things are a bit different now and circumstances may change with time, we plan to ask our families again later this month whether they prefer to send their students to campuses two days per week or remain in distance learning. The distance learning option for the remainder of this school year will remain an option for families who make that choice. . We will also be hosting live Town Hall meetings to provide direct information on schedules and reopening procedures, as well as releasing videos outlining safety protocols for our families and community members.
There are rays of light in our current status, including the move from complete lockdown back to the purple tier, a continued downward trend in case and positivity rates as well as hospitalizations and deaths, and vaccinations becoming available to educators and, in the coming months, everyone. What is crucial right now is that everyone continues to adhere to safety protocols of wearing face coverings in public, social distancing and washing hands often and thoroughly. The only way we will be able to bring our kids back to school is if we reduce the community spread of COVID-19.The only way to do that is to have our community do what's necessary to protect themselves and others from transmission. Thank you for your constant efforts to make that happen!
See you next month,
Sandra Lyon, Ed.D.
Superintendent of Schools