Hybrid Launch Aligned with Governor's Plan
Posted by Sandra Lyon, Ed.D. on 1/1/2021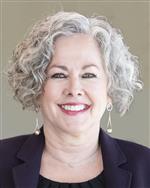 I hope all of our students, staff members and families are enjoying a well-deserved winter break, and I wish everyone a happy and healthy 2021!
As you may have heard, this week Governor Newsom announced his new plan to move to reopen schools, particularly for students in grades PK-2nd grade, as early as February 15. The plan involves testing for COVID-19 and provides some funding to help school districts do that. The administration will release further details next week and the Legislature, which must approve the funding allocations, will then have its say.
As you know, this timing aligns with our already planned return to a hybrid form of in-person instruction on February 16 for our elementary schools and potential start dates for our middle school students on March 1 and March 22 for our high school students, which is the end of the third quarter. We will be watching closely to see what the Governor's office releases next week and what the legislature does after that, as we prepare our plan for reopening to present to the Board of Education by the end of the month. And, as you know, any plan for in-person instruction will be predicated by the health conditions in our county and in the Coachella Valley.
You may recall that we surveyed our families in the fall to ask whether they wanted to keep their students in distance learning for the remainder of the school year. At that time we had about 30 percent of our families who said they would choose that option. Knowing that things are a bit different now and circumstances often change with time, we plan to ask our families again later this month whether they prefer to send their students to campuses two days per week or remain in distance learning. The distance learning option for the remainder of this school year will remain an option as we promised. At our January 26 board meeting, we will present our draft reopening plans and schedules. As we move closer to the actual dates, we will be sharing videos and other communications that will more clearly detail all of the safety precautions and protocols that will be in place as we move to our hybrid schedule. We will also be hosting live Town Hall meetings to provide direct information to our families and community members.
The good news is that the light at the end of this dark tunnel is getting closer as several COVID-19 vaccines have already been approved and others are awaiting approvals, and our health professionals have begun receiving vaccinations. Within the coming weeks, the most vulnerable in our population including the elderly and those who work with them will have access to the vaccine and not too far behind them will be teachers. It is anticipated that the general population of young and healthy adults and then children will be able to receive the vaccinations by later in 2021.
Finally, you may have read or heard about my plans to retire at the end of this school year. I made the announcement early in order to give our Board of Education adequate time to find the right person to serve as PSUSD's next superintendent. To that end, the Board of Education is seeking community input to help them make that selection. Please take a few moments to fill out the search survey by January 11 at these links: English or Spanish. Your feedback matters and is appreciated.
There will be plenty of time for reflections and goodbyes later on. In the meantime, we still have nearly half a school year to experience, and our PSUSD team remains committed to do everything possible to make it as positive and productive as we possibly can. Your continued support and cooperation helps us do just that.
Here's to a happy and healthy 2021! Keep maintaining your space, covering your face and washing your hands!!
See you next month,
Sandra Lyon, Ed.D.
Superintendent of Schools