Where Are We and Where Are We Headed?
Posted by Sandra Lyon, Ed.D. on 11/10/2020 10:00:00 AM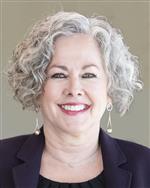 I hope this post finds all of our students, staff members, families and community members well and that everyone is continuing to manage as positively as possible through the continuing COVID-19 pandemic challenges. It is clear that we all still need to be vigilant in the weeks and months ahead as health officials continue to warn that we are likely looking at additional surges in virus cases and casualties for some time to come.
As our country and other countries around the world struggle through COVID-19 challenges, the education of our children has been and continues to be our priority. Here at Palm Springs Unified School District our Board of Education, Cabinet and entire team of teachers and support staff have been working tirelessly each and every day since last March when we had to physically close our school campuses to build solid instructional plans in virtual platforms which quickly became new vehicles for education delivery. While there have certainly been bumps in that road, and there are very few who would assert that the methods are optimal, I am amazed on a consistent basis at the flexibility, resilience and creativity of our students, staff members and families as we push forward despite the challenges.
Our goal -- as is the goal of most everyone -- is to bring our students and teachers back to their classrooms -- together. As we continue our plans to begin to do that in a way that optimizes the health and safety of all, we are aware that despite the best planning, the case numbers and positivity rates in our county will determine whether we are able to move forward to begin our hybrid program of up to 50 percent of students in classrooms at one time in January. At the present time, we are experiencing surges in the rates across the country, and our levels here in Riverside County are not where they need to be in order for us to progress to the red tier which will allow us to move forward. If the rates improve within the next few weeks, we can still plan for the launch of our hybrid program in mid-January, after winter break. If they don't, we will need to continue in our Distance Learning program until we are able to move forward safely.
In the meantime, we have begun to bring back very small numbers of students who have not been able to engage in the Distance Learning environment at home. In the small learning hubs in the morning, they are able to login in a supervised setting with the tools that they need to do so. In the afternoons, we have begun to bring very small and consistent cohorts in for extra support and some athletic conditioning. It is a small start and working well so far.
We know that there are many students that are not thriving as well as any of us would like in this learning environment. I want to remind you that in addition to social emotional learning sessions and supports provided by our school sites each afternoon, the District's own mental health department provides a wide array of support and counseling services both online and in person. Our Mental Health Coordinator Xochitl Perez provided our Board of Education with an overview of those services at a study session last month. That presentation can be found here: Mental Health Presentation. In addition, you can visit our Mental Health section of our website Mental Health Services to find all of the services of that department or call (760) 416-1360.
Please don't hesitate to reach out to your child's teacher(s) and/or principal whenever you need to with any questions you may have as we continue to navigate through these most challenging times. We are all in this together, and we will get through it together and stronger than ever. Stay safe and healthy, and please remember to wash your hands, maintain your distance and cover your face!
See you next month!
Sandra Lyon, Ed.D.
Superintendent of Schools