Moving Toward Bringing Some Students Back on Campuses
Posted by Sandra Lyon, Ed.D. on 10/2/2020 11:00:00 AM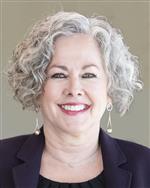 I hope you and your family members and friends remain healthy and safe as we continue to meet the challenges of the COVID-19 pandemic. I wanted to take this opportunity to provide an update on our current status and our proposed plans moving forward given the current situation here in Riverside County and the Coachella Valley.
Our county recently moved from the purple to red tier established by the state, which means that some of our businesses have been able to partially open. This is great news. According to the guidelines set forth by the state and county, schools are able to reopen with a limited number of students on campus once we remain in the red tier for two weeks. While that would mean we could conceivably open next week if county numbers are maintained or decrease in numbers of cases and positivity rates, there are other factors we need to consider as we continue our plans to bring students back to school. One of those considerations is the fact that our positivity rate here in the Coachella Valley is substantially higher than the rest of Riverside County. The state has also established an equity requirement that larger counties such as ours meet specific positivity rates in the areas where their hardest-hit populations of poor, Black, Latinos and Pacific Islanders reside. Add to that the forecast for a spike in cases in combination with flu cases in late fall. And there are many logistical pieces that need to be thoroughly in place as we begin to bring staff and students back to their campuses. Erring on the side of caution and health predictions, our administration proposed to the Board of Education last week that we continue planning for a gradual move toward a hybrid program. The board gave us direction to move toward bringing back students at up to 50 percent capacity in a combination in-person and distance learning program after winter break at the beginning of January. In the next two board meetings we will be bringing these proposals forward for discussion/action.
We know there are families who feel our proposed timeline is too slow. There are other families who have already made a decision that they would like to keep their children at home in distance learning through the end of the school year. We recently asked our families to respond to our online survey to put in that request so we can continue planning for staffing. There are a good number of parents who have already decided that would prefer to keep their children at home for the foreseeable future
We are currently working on our plans for bringing very small groups of students who are in the most need of in-person service and support. Our logistics team is also working on preparing our campuses for small group and then hybrid instruction ensuring social distancing, protective equipment and more. We will also be working on the development of our instructional model and schedules. Next month we will be hosting a public Town Hall meeting in order to share information and get feedback and input from our families and community members. In December, we plan to provide additional professional development for our teachers and finalize our plans for bringing back students to a hybrid program after winter break, providing the health conditions at that time allow.
I want to emphasize that all of our proposed plans and any changes that are made to those plans are based on the health situation in our county and following guidelines by our state and county public health officials. This is still a fluid situation, and we will continue to provide updates whenever we have them.
On behalf of our Board of Education, administration and staff, I want to thank our students and their families for your continued support. I am so proud of how everyone has adapted to and navigated through this new world of Distance Learning. Of course there have been some technical glitches, but looking at the big picture, it is amazing how engaged our students are and the connections that they are making with their teachers. And it is made possible by the flexibility and support of our amazing families, so thank you!
We will continue to make all of our decisions with the health and safety of our students, staff and families in our minds and hearts. Thank you for your continued patience, and please feel free to email info@psusd.us with any questions, concerns or feedback you have now or in the future.
We will be back in touch soon. In the meantime, stay healthy and safe, and please cover your face and wash your hands!
See you next month!
Sandra Lyon, Ed.D.
Superintendent of Schools