Your Assistance is Needed
Posted by Sandra Lyon, Ed.D. on 9/2/2020 8:00:00 AM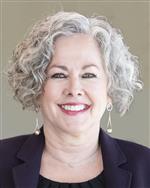 I hope you and your families are all healthy and safe. I wanted to take this time and space to provide you with an update on where we are and how things are looking as well as to ask for your assistance on a couple of items very important for the Palm Springs Unified School District as we move forward.
Let me start by sharing that as we enter our fourth week of the 2020-21 school year, I could not be more proud and impressed by the majority of what we are hearing and seeing as our students, teachers and families are learning how to navigate distance learning. Although overall, distance learning is moving along for staff and students alike, it is not without its hurdles and occasional glitches. When looking at the overall situation and how everyone has stepped up to meet the challenges, I can't help but marvel at the resiliency and perseverance that has thus far resulted in an excellent percentage of our students meeting with their teachers virtually each day, completing their assignments and making the best of the less-than-perfect situation of not being able to engage with their teachers and classmates in person.
What we know at this point is that Riverside County's COVID-19 statistics still leave us in the "widespread" category, which means that we cannot physically open our classrooms at this time. The good news is that the positivity and hospitalization rates as well as the number of daily cases has been declining for the past several days. If this continues for the next couple of weeks, we will move to the next category and begin planning implementation of our hybrid program, during which we can start to bring back some students to campuses with the goal of up to 50 percent of each class in classrooms two days a week and continued distance learning on the other days.
Please keep in mind that as I write this, Labor Day weekend has not yet happened. Holiday weekends often cause spikes in cases, and if the numbers increase at all, that re-starts the clock of 14 days of improvement before being able to move ahead. One thing is for sure: regardless of when we move to a hybrid program and begin to bring students back to campuses, ALL PSUSD parents will have the option of keeping their children in Distance Learning at home for the remainder of the 2020-21 school year if they so choose.
And here is where we need your assistance... You may recall that at the beginning of the summer we asked for input about how the beginning of the school year should look by inviting everyone including students, families, staff and community members to participate in a ThoughtExchange to share and rate ideas. We are asking for your feedback once again as we review how things are going so far so we can better plan as we move forward. Please visit this link to share your thoughts and feedback before the end of the day on Sept. 8 http://bit.ly/psusdfallfeedback. You can return to the ThoughtExchange multiple times to add new ideas or ratings as others add their ideas.
The other item that we really need your help with is the 2020 Census. If you have not already filled out your census survey online or mailed it in or answered the simple questions over the phone, it is truly vital for your local schools that you do so before the end of September. Billions of dollars of federal funding is at stake for schools, hospitals, fire departments, roads and other resources that receive these dollars based on the number of households that respond. PSUSD is at risk of losing several million dollars based on the current participation rates in our District. Please take a moment to go to 2020census.gov and complete the quick and easy survey. We are counting on everyone to be counted!
Thank you all for your continued support. Together we will get through all of this stronger than ever!
See you next month!
Sandra Lyon, Ed.D.
Superintendent of Schools