Welcome to the 2020-21 School Year
Posted by Sandra Lyon, Ed.D. on 8/4/2020 3:00:00 PM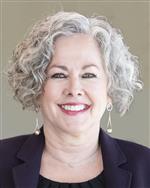 On behalf of our Board of Education, administration and staff, it is an honor and pleasure to welcome you to Palm Springs Unified School District's launch of our 2020-21 school year, which begins on Wednesday, Aug. 5. I hope you and your families are healthy and safe. Of course, this is a school year kick-off different from any in the past. Despite the differences and unique challenges associated with not being able to bring our students into their classrooms physically, there is still an air of excitement and anticipation, and I am confident that it is going to be great year! While we can grieve for what we imagined the year would be, we can also refuse to allow the situation to prevent us from moving forward, and that's exactly what we are doing here in PSUSD.
Our team of dedicated and professional administrators, teachers and support staff are ready to begin a robust distance learning program aimed at having each of our students engaged and learning. Our teachers spent part of their time off enhancing their skills, only this year it was honing their online platform delivery skills and preparing lessons. That training is continuing through the first several weeks of the new school year, and our teachers are communicating with their students and their parents about expectations and what our families can do to help their children be successful. The beginning of the school year will have a heavy focus on assessing where our students are in terms of grade-level and course skills, and our teachers will be working with their students to make sure they have all they need in order to catch up if they have fallen behind.
No doubt the beginning of all of this will be overwhelming for some students and, likely, many parents. Please know that we are all in this together, and our shared goal is to do the very best we can to support our students. Our hope is that we are able to transition to a gradual return to the classrooms, and we promise we will do that as soon as it is deemed safe to do so by health officials at the state and county level. In the meantime, our PSUSD staff members are committed to providing our students and families the tools they need to be successful academically and socially. That includes robust delivery of instruction along with support services relative to counseling, mental health services and enrichment programs. While some of these services cannot be provided in-person yet, we are still able to reach out to our students through virtual platforms to ensure that our students have all that they need.
If you as a PSUSD parent have not activated a ParentVue account yet, it is more important than ever that you do so. We have made it very simple. If you don't yet have a ParentVue account, click on this link to request an activation code: https://app.informedk12.com/link_campaigns/psusd-pvue-registration-form-electronic-form?token=G2jgKk2ec522LhZyGtLoCwYq. This is your access to your student's attendance, classroom calendars and assignments, schedules, grades, class websites and more. I can't express enough how important this tool is in helping parents monitor student progress.
Please know that what we want more than anything is the same thing all of our families want -- to bring everyone back safely -- and it is our intent to do that just as soon as it is feasible. Right now, the numbers of COVID-19 cases in our county prevents us from doing that just yet. We will continue to make all of our decisions with the health and safety of our students, staff and families in our minds and hearts. Thank you for your continued patience, and please feel free to email info@psusd.us with any questions, concerns or feedback you have now or in the future.
We will be back in touch soon. In the meantime, stay healthy and safe, maintain your space, and please wash your hands and cover your face!
See you next month!
Sandra Lyon, Ed.D.
Superintendent of Schools