New School Year Begins Aug. 5
Posted by Sandra Lyon, Ed.D. on 7/1/2020 11:00:00 AM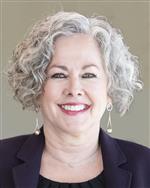 I hope you and your loved ones are all safe and healthy and doing as well as you possibly can be during these challenging times. As I write this message on the first day of July, I wish I was able to provide you with the answers to the many questions you undoubtedly have or at least provide you with definitive plans for what the 2020-21 school year will look like. Unfortunately, we are not quite there yet; we are furiously adapting our thoughts and logistical plans on a daily basis. What I hope to do here is share with you what we know at this time and provide a timeline for when you can expect a more clearly defined plan for our reopening of schools.
Last week we held open Town Hall meetings along with open participation in a Thoughtexchange survey which provided the opportunity for parents, students, staff and community members to express their concerns and provide input on the reopening topic. We were extremely pleased with the numbers of participants and valuable feedback we received, and it has helped in the development of our initial proposal and plans.
What I can tell you is that we are launching the 2020-21 school year on Aug. 5 as scheduled. We are presenting a phased-in approach proposal to our Board of Education on Tuesday evening, July 7. Ultimately our goal will be to transition to 100 percent of all students who wish to attend in person be able to do so in a modified traditional setting. Our proposal is to launch the year with all students in distance learning and to phase-in to our hybrid approach, as health conditions allow, for the safe return of students to campus.
Our rationale for this proposal is based on the current status of COVID-19 here in Riverside County. When we begin the hybrid model, approximately 50 percent of the students will be on campus for some of the week and on distance learning the remainder of the time. The intent of a hybrid model is to give students in-person on campus instruction while being able to maintain social distancing and minimize physical interaction risks when students are physical on school grounds. The particulars of the hybrid approach will be communicated after our Board gives input and takes action on Tuesday.
Regardless of when we transition to this hybrid approach -- and/or a potential modified traditional program later in the school year – parents may still opt for a distance learning program based on their own set of circumstances. We will provide and perfect our distance learning program moving forward regardless of the evolution of COVID-19.
Following our Board's decision on Tuesday, we will be swiftly moving toward putting our plans into place beginning with several staff and parent focus groups being held next week during which we will listen to each particular groups' concerns and suggestions around reopening so that we can address them as we move forward. Logistics around maintaining social distancing, making sure only healthy kids are in school and sending sick kids or staff home immediately, being ready to shut down classes and/or sites quickly and ensuring student and staff hygiene protocols are just a few of challenges being addressed. That, of course, doesn't include the vast amount of staff training that will be happening during the next few months so that our teachers are fully ready to deliver instruction in these new models along with daily education and monitoring of hand washing and other health and safety protocols.
All of this is A LOT to say the least. And you need to know that there couldn't be a more capable and dedicated team of educators and support staff who are committed to doing everything that needs to be done to make our 2020-21 school year as safe, efficient and productive as humanly possible. If you would like to listen to our Board of Education meeting on Tuesday, it will be broadcast live on our YouTube channel at this link beginning at 6 p.m. https://bit.ly/psusdlive. At the end of next week I will be recording a video message (and our Assistant Superintendent of Human Resources Dr. Tony Signoret will do the same in Spanish) to provide more definitive plans for our reopening on August 5. Please stay tuned.
Thank you all for your continued support. Please stay safe and healthy, and don't forget to wear your masks and wash your hands!
See you next month,
Sandra Lyon Ed.D.
Superintendent of Schools