Opportunity to Reflect, Shape Future
Posted by Sandra Lyon, Ed.D. on 6/2/2020 2:00:00 PM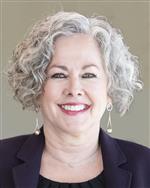 Amidst our stress and coping with the impact of the Coronavirus on our country and community, we are now being challenged with the impact of the death of George Floyd in Minneapolis just a week ago. No doubt we are all finding it incomprehensible to reconcile the video of what transpired with what we believe about being part of an ordered, just society. When we thought we couldn't feel more overwhelmed, we are finding that indeed we can.
This is not an easy topic to grapple with; racism and violence are difficult to discuss in any circumstances. In these current times of isolation and questioning, the conversation is so much more exacting. While the protests and outrage are ostensibly about the death of George Floyd, they are really about so much more. Years of systemic racism, pain and anger, frustration at the pattern of violence perpetrated on Black Americans, and the disproportionate impact of the Coronavirus on communities of color, are just a few of the issues contributing to the current state of affairs locally, regionally and nationally. On top of that, the protests have caused great damage and harm to beloved communities, sometimes to those who have stood in solidarity with the protestors.
What we need at this most difficult time is continued dialogue and communication and gestures of unity and hope -- all in the name of peace. I am most proud to work here in Palm Springs Unified, a district that is committed to equity, to providing access and opportunity for all students and to working to eliminate any barriers that could prevent our students from succeeding and reaching their full potential.
There have been recent moments of light: Sheriffs turning a protest into a unifying parade, moments of silence shared by police and protestors alike, and communities rolling up their sleeves and pulling out their brooms and dustpans to help clean up after destruction, proclaiming, "We are better than this."
We ARE better than this! This is a time for us to reflect, to talk with our children and our elders, our friends and our neighbors, a time to remind each other of the strength of the human spirit, the connections in the human experience, the preciousness of all our lives. This is the time to remind each other that we are better than this.
We will continue to do the work of defeating racism and inequities here in PSUSD in partnership with our famllies and community members It will take time, it will be difficult, and it can be done. Maya Angelou once said, "We delight in the beauty of the butterfly, but rarely admit the changes it has gone through to achieve that beauty."
There are many changes needed in order for us to be all we can be as a society, and the work is complex and long-term. Let's do this work together. Thank you all for your continued support, and plesae remember to take good care of each other and yourselves!
See you next month!
Sandra Lyon, Ed.D.
Superintendent of Schools