Counting on You to be Counted
Posted by Sandra Lyon on 3/1/2020 8:00:00 AM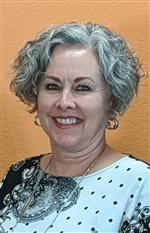 You have probably heard that the United States 2020 Census is under way. Within the next few weeks you will be receiving your census notification in the mail, and you may not realize how crucial it is to both our communities and school district that the government have an accurate count of EVERYONE who lives here.
The census provides critical data that lawmakers, business owners, teachers and many others use to provide daily services, products and support for all of us. Each year billions of dollars in federal funding go to hospitals, fire departments, schools, roads and other resources based on census data. The results of the census also determine the number of seats each state has in the US House of Representatives and are used to configure congressional and state legislative districts.
Participation in the US census, taken every 10 years, is not optional. It is required by law. There are three ways you can respond. The easiest and most expedient way to get it done is online. Our local schools are here to help you through the process as well. If you do not have access to an electronic device but would like to fill out the survey online, just visit your local school and a computer will be provided to you. If you are a parent of one of our many students who have been issued a chromebook that they bring home each day, of course you can take a few moments and use that device to complete the simple but so important task. If you don't fill out the survey online, you will receive a paper survey in the mail and can fill it out that way or by phone as well.
The questions that are asked are related to demographics. In order to be counted, the government needs to know exactly who is living in each dwelling and a little bit about them. Personal information other than your name, telephone number, gender and ethnicity is not needed or asked. You will not be asked your social security number, bank account or credit card information or anything on behalf of a political party. You are not asked about your citizenship or immigration status. And you will never be asked to pay anything.
Here is one of the most important things you need to know. Your information is kept strictly confidential, and the data is used for statistical purposes only. Under Title 13, the Census Bureau cannot release any identifiable information about you to anyone – including law enforcement or immigration agencies. The law protects your private data, and answers cannot be used against you by any government agency or court. You are kept anonymous. Further, if you choose to fill out the census online, you should know that the technology infrastructure is secure and designed to defend and protect against cyber threats.
Your 2020 Census notification will be arriving in your mailbox by the middle of March. I cannot stress enough how very important it is that you take the few minutes it will take to answer those few questions that make a BIG difference when it comes to funding for YOUR local schools and city governments. The more people we can count, the more funds we will have to provide as many resources as possible to serve our students and families. We are counting on you to be counted. If you would like more information on why the census is so important, the specific questions asked or how the information will be used, visit https://2020census.gov/en.html. Thank you for taking the time to assist us.
See you next month.
Sandra Lyon, Ed.D.
Superintendent of Schools