Addressing Bullying a Top Priority
Posted by Sandra Lyon, Ed.D. on 2/1/2020 2:00:00 PM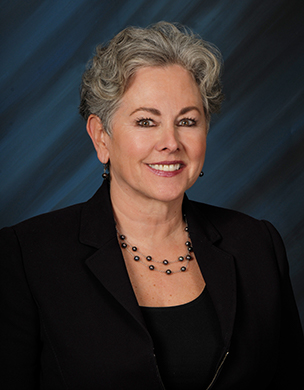 Not a day goes by that we as educators aren't addressing issues surrounding "bullying," both disciplining students who are committing acts of bullying, and working to give them the tools they need to deal with their feelings of anger and aggression so that they stop their bullying behaviors, and also supporting students who are the victims of bullying behavior and helping them have the tools they need to stand up for themselves when appropriate, while continuing to seek the support of trusted adults.
We are sometimes criticized for what may appear to be not taking a tough enough stance when it comes to dealing with bullying issues. Sometimes the criticism comes from misunderstandings on the parts of those voicing their frustrations about what they may view as appropriate consequences. A few things need to be considered.
One issue is a common misunderstanding of what actually constitutes "bullying." People often think that any act of aggression committed by a student against another is "bullying." Sometimes it is, and other times it is not. It is important to discern the difference between single actions of aggression and actual bullying, which has very specific characteristics. Bullying is defined as an aggressive act that includes an imbalance of power and repetition that may be physical or social. A student who engages in a verbal or physical altercation with another student does not necessarily constitute bullying nor does one or two incidents in one year and an incident in a subsequent year meet the definition bullying. Neither isolated incidents of aggression nor repetitive aggressive behaviors (bullying) are acceptable, but the actions that are taken to address the behaviors may be substantially different.
Another issue, and one that can be very challenging for the family members of a student who has been bullied in any way, is that as educators we must always keep disciplinary consequences confidential. That means that we are not at liberty to share the actions taken with an aggressive student – even with the student or parent who brings the issue to our attention. That being said, we cannot address issues of threatening behaviors (whether single incidents or bullying) if we don't know about them. Please remind your child of the importance of reporting anything that makes them feel unsafe, whether it is something aimed directly at them or even one of their peers. If your child (or you) do not feel comfortable reporting an incident directly to a trusted adult on your school campus, you can also report anonymously via "Sprigeo," our online reporting system at https://app.sprigeo.com/. Further there is a "Stop Bullying" header here on the home page of our website where you can find all or our policies related to bullying along with helpful resources and a link to the Sprigeo form. When a report is made on Sprigeo, both site and District administrators receive that form and address the issues expediently.
We are constantly working to expand and enhance what we are doing to teach our students how to make better decisions and to help students know how to respond when someone else is treating them inappropriately. There are many programs and strategies in place both district wide and at the site level that are helping to make strides in this arena. A few examples include:
A "Second Step" Anti-bullying curriculum (five lessons each for all K-5 students)

Ninth grade lesson presented by The Center in Palm Springs

Full time counselors at all elementary sites

Conflict mediation with students and parents

Playworks Structured Recess program

Coach Wooden's "Pyramid of Success" and pillars of character

Positive Behavior Intervention Strategies (PBIS)

Reflective circles/class meetings to build positive cultures

Staff training focused on identifying bully warning signs, mediating responses and conflict resolution strategies

School wide assemblies and kindness campaigns

PLUS (Peer Leaders Uniting Students)
There is much more work to be done, and we are continuing our efforts to do all we can to ensure that all of our students feel safe on their campuses. We want to provide our students with the tools they need to make good decisions in dealing with the conflicts they are dealing with in their lives and help them realize that there are alternative ways to acting out in aggressive ways to address their feelings. We continue to count on your input and support.
See you next month!
Sandra Lyon, Ed.D.
Superintendent of Schools