Let's Make Spreading Kindness a Habit
Posted by Sandra Lyon, Ed.D. on 12/17/2019 8:30:00 AM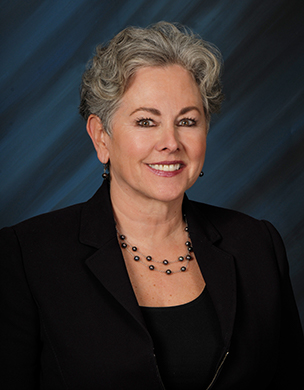 As we prepare to close the door on 2019 and welcome in 2020, I wanted to wish you all a happy and healthy holiday season. It is the time of year when we typically gather with family and friends and reflect upon the blessings in our lives. It is also a time of year when we, as educators and parents, can remind our students of the importance of kindness and opening our hearts to both our loved ones and even strangers who are less fortunate than we are not only during the holiday season but each and every day.
I mentioned a few months ago Riverside County Office of Education's Million Deliberate Acts of Kindness Initiative. As of this writing, over 31,000 acts of kindness have been recorded. I challenge our students, staff, parents and community members to boost these numbers by engaging in purposeful acts of kindness and recording them on the counter to set an example for all of Riverside County. Simple positive and impactful words we say or actions take toward others don't cost a thing. Rather they take a few minutes of our time and result in lasting feelings of joy and appreciation for both the recipient and the giver.
RCOE has a goal of reaching one million acts of kindness by the end of this school year. We can all participate by modeling acts of kindness toward both our loved ones and strangers and encouraging our children to do the same on their school campuses and in their communities. You can post your acts of kindness here: https://www.rcoe.us/initiatives/kindness/. You are also encouraged to tag RCOE on twitter posts about your acts of kindness or use #KindnessRivCo! In your posts.
Thank you for your support in helping us to make kindness a habit for all of our students. Here's to a wonderful 2020 for all!
See you next month!
Sandra Lyon, Ed.D.
Superintendent of Schools