Educating Staff, Students on Vaping Dangers
Posted by Sandra Lyon, Ed.D. on 11/1/2019 9:00:00 AM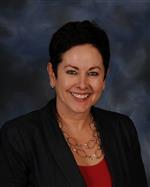 Educators across the country have been teaching students about the dangers of tobacco and drug use for many years and will continue to do so as long as substances are accessible. Today, we are challenged with a relatively new practice that our children are engaging in, and we are working diligently to deliver the most current information to staff and students so they are aware of the risks associated with this practice.
This new practice is vaping, and the challenges we are surrounded with are many. For one, "e-cigarettes" and related vape paraphernalia come in so many shapes and sizes, that our kids could be engaging in this behavior right before our eyes, and we might not even know it. It is also marketed in fruit and candy flavors that are appealing to young people. Further, vaping came on the horizon as a "healthier" alternative to cigarette smoking; however, based on many recent news reports, it appears vaping is not as "safe" of a practice as it was purported to be when the first products came on the market.
Since 1997, cigarette smoking has declined nationally among high school seniors from 36.5 percent to 7.6 percent in 2018, decreasing significantly each year. This is great news. However, from 2015, when vaping started becoming the "in" practice, the percentage of high school seniors engaging in this behavior rose form 16.3 percent to 26.7 percent and has increased each year.
While some e-cigarettes look like an old-fashioned cigarette, the majority of the materials look far different. Some of them look like lipstick cases, some resemble pens, some have the appearance of standard USB drives, and the list goes on. Suffice it to say that teenagers across the country are vaping in plain sight because the devices look like other everyday tools, and the materials inside the devices are odorless and colorless. Originally marketed as a "safer" alternative to smoking cigarettes, we now know that it may not be safer, and e-cigarettes still contain nicotine, which is a harmful substance. Additionally, some of these products contain THC or other products that are harmful for our children. The media has reported on many cases of teens who have developed lung issues believed to be connected to vaping – and vaping only for a short period of time. Potential hazards for e-cigarette users include lung irritation and inflammation, diminished lung function, airway resistance, cellular changes, immune suppression and atherosclerosis. In 2016, the FDA banned sales of e-cigarettes to those under 18 years old as well as distribution of free samples and sales in vending machines. The FDA is currently working on proposing the ban of most e-cigarette flavors (which are most appealing to teens) and is warning against using devices with THC and/or anything purchased "off the street."
As research on the effects of vaping continues, we are working to train our staff members about what is currently known in order to raise their awareness of the products and potential harmful effects. We are grateful to Desert Oasis Healthcare for reaching out to us with the opportunity to have VJ Sleight -- a health educator and trainer who specializes in prevention and treatment of tobacco dependence – train staff members in these areas so they can share this important information with their students so they know that this behavior is not "safe," nor is it legal for minors. Our students need to know the potential health risks as well as the potential consequences: vaping is not allowed on any campus, and students will face disciplinary action accordingly. All of our secondary counselors and security officers recently received Desert Oasis Healthcare training,and it will continue throughout our secondary sites as we progress through the year.
We ask for the help of our parents and community at large by raising your own awareness of the dangers and discouraging the children in your lives from engaging in vaping of any kind. Thank you for your support.
See you next month!
Sandra Lyon, Ed.D.
Superintendent of Schools