Fostering Civic Engagement, Service, Kindness
Posted by Joan Boiko on 9/6/2019 1:00:00 PM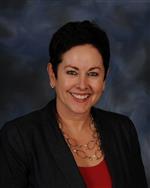 One of our primary responsibilities as educators is to prepare our students for life as future engaged and accountable members of society. To that end, we strive to expose them to relevant and rigorous civic learning opportunities in school and beyond. We need to ensure that our students become active participants in all aspects of civic life and that they are doing so with humanity and empathy for others.
The month of September is a particularly pertinent month to promote both civic engagement and acts of kindness. We are proud to partner with the Riverside County Office of Education in an effort to encourage our students to vote and volunteer during "High School Voter Education Weeks" September 16-27 and "Constitution and Citizenship Day" on September 17.
California Education Code designates the last two weeks of September as High School Voter Education Weeks and authorizes schools to designate students as voter outreach coordinators to help pre-register 16 and 17-year-olds. Our high school sophomore, junior and senior Social Studies teachers educate students and promote the opportunity during this time. Once students are pre-registered, they will automatically become active voters on their 18th birthday. Registered voters are more likely to engage in civic and political activities than those who are not registered. They are also more likely to engage with elected officials and serve as advocates for both themselves and their families. Voters are also more likely to be active and engaged citizens who connect with neighbors and participate in community activities. For more information about voter pre-registration in California, visit https://www.sos.ca.gov/elections/high-school-programs/#prereg.
On Sept. 17, 1787, our Founding Fathers signed the U.S. Constitution, which, along with the Bill of Rights, defines our government and guarantees our rights. Each year, on Sept. 17, we celebrate "Constitution and Citizenship Day," giving us the chance to reflect upon the rights and responsibilities of citizenship and what it means to be a citizen of this country. We encourage all of our students to volunteer in their communities. For a list of potential volunteer opportunities, visit Riverside County's website at http://rc-hr.com/Find-A-Job/Explore-Opportunities/Volunteers.
Civic engagement and service also promotes kindness, and each of our schools work diligently throughout the year through and array of initiatives, programs, projects and events to encourage their students to be kind to one another and the community at large. I know we will all feel better knowing our future is in the hands of students who know how to navigate government, advocate for themselves and others, build strong communities and do all of it with a deep respect for and connection to their fellow citizens.
See you next month!
Sandra Lyon, Ed.D.
Superintendent of Schools