Welcome to the 2019-20 School Year
Posted by Sandra Lyon, Ed.D. on 8/1/2019 11:00:00 AM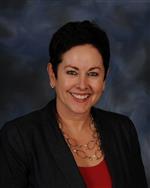 It is an honor and a pleasure to welcome our parents and community members to Palm Springs Unified School District's 2019-20 school year. Our administrators, teachers and staff members are ready for a new school year and our ongoing mission of academic, social and emotional success for each of our more than 22,000 students.
To that end, our Student Services Department has formed a new committee comprised of a cross section of district and site staff and community members to review and renew discipline and social emotional learning (SEL) procedures and strategies throughout the District.
The committee, which will convene in August, will first examine current practices such as Positive Behavior Intervention Strategies (PBIS), anti-bullying work, equity, inclusionary practices, counseling program development and our SEL initiatives. Members will then work to standardize expectations for relationships, behavior and misbehavior intervention across the district. Committee participants include a cross section of administrators, teachers, counselors, students, parents, community members, mental health therapists and psychologist, security staff, behavior paraprofessionals, supervision aides, and instructional paraprofessionals.
The group will meet approximately every eight weeks with the goal of each member gathering input from those they are representing. The work will be ongoing for at least the next year as they develop recommendations. There will be opportunities during the work for our families and community members to provide input.
Our Educational Services Department in collaboration with our Cabinet has created a Guiding Coalition to focus on middle schools. The needs of young adolescents are unique, and middle school can be a socially and academically challenging time for many students. A diverse group of District employees will come together to discuss the current realities in our middle schools and to identify resources to implement innovative solutions at our schools. The group will be discussing the academic, social, behavioral and psychological needs of middle school students.
The current reality is that our middle schools have lower-than-expected academic scores and higher chronic absenteeism and suspension rate data than other similar schools. These are the areas where the coalition will begin its analysis. The bulk of the coalition's work will take place this fall, after some initial data gathering and surveying that will be taking place soon. There will also be opportunities this fall for families and community members to share their input on our middle school initiatives. The District will access all of our diverse viewpoints and experiences to ensure that we develop a plan that everyone can support and implement. Working together, we can make a significant difference for our adolescents attending our middle schools.
Thank you, as always, for your support and partnership. We can't do it without you. Here's to a wonderful 2019-20 school year!
See you next month!
Sandra Lyon, Ed.D.
Superintendent of Schools