Welcome Golden Eagles!

Make sure you follow your grade level google classrooms for important announcements!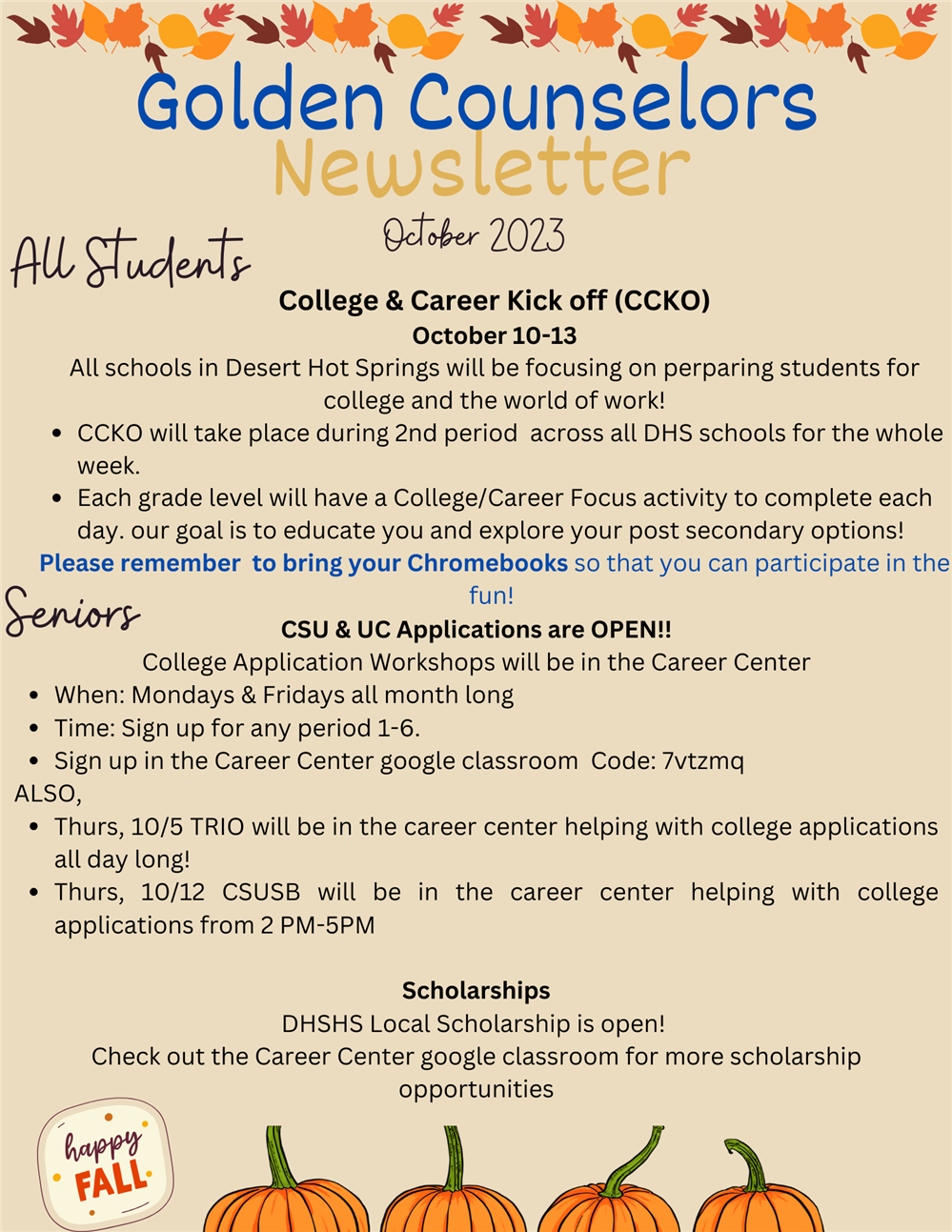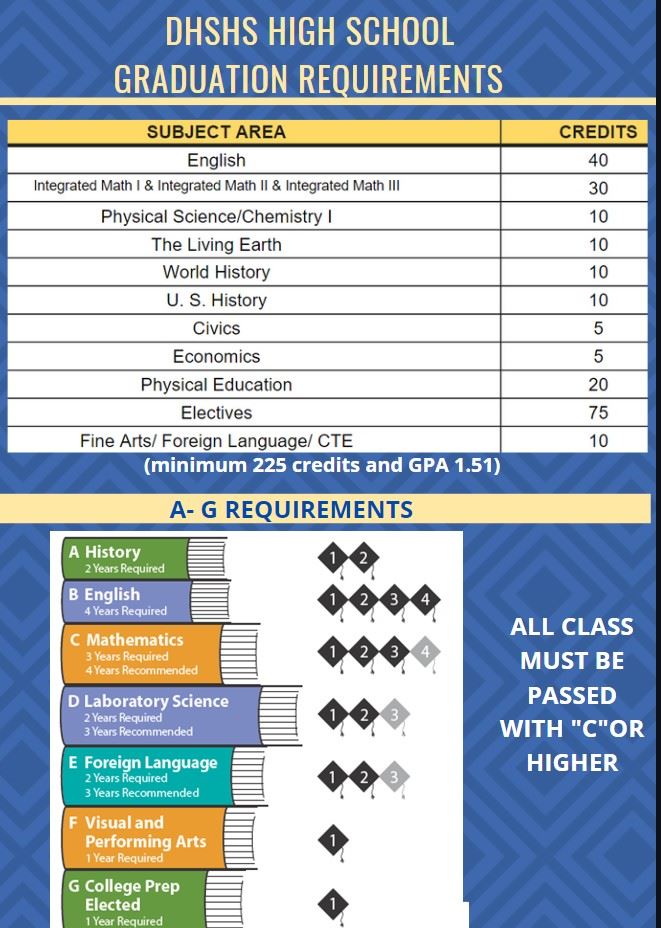 Contact Your Counselors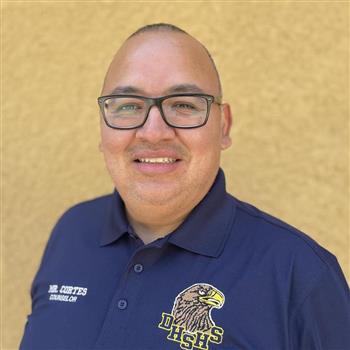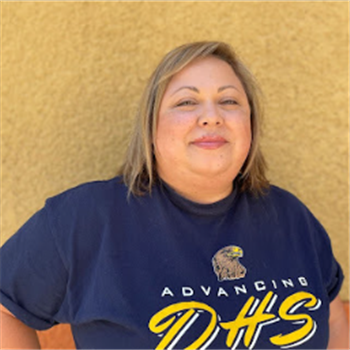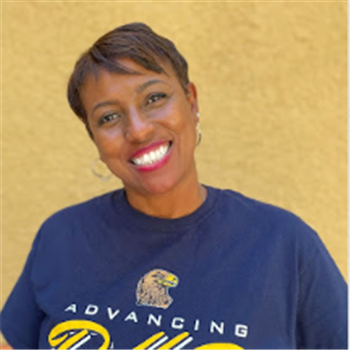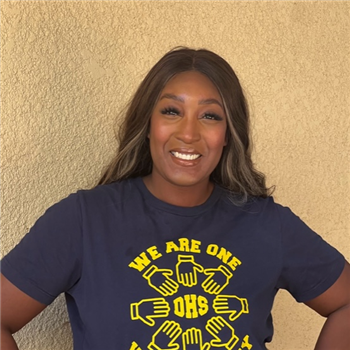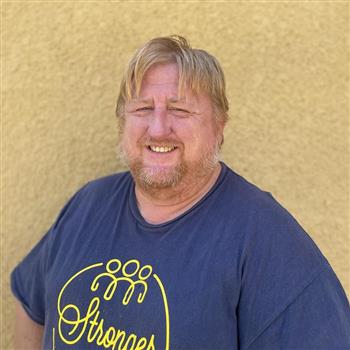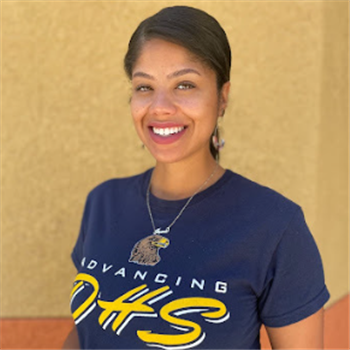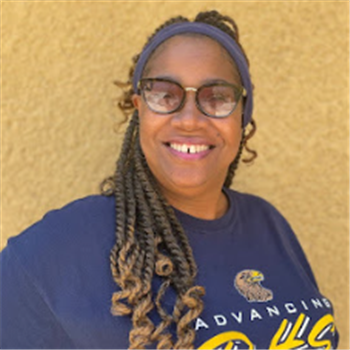 Our Mission: The mission of the School Counseling Department is to advocate for all students. Our programs are designed to ensure equity and access to services so that every student is challenged, empowered and supported to achieve his/her maximum potential.
​Based on American School Counseling Association (ASCA) , the purpose of the school counseling program is to create a healthy student learning environment by assisting students in establishing academic, career , and personal/social goals.The standards serve as a framework in the development of measurable student competencies.

Our Vision: The Desert Hot Springs High School Counseling department seeks to empower all students to reach their maximum potential by creating a healthy learning environment and assisting students to develop academic, career, and personal/social goals.