Family Center Parent Workshops:
UCI Brilliant Future

"Voting Rights and Election Integrity at the Time of COVID-19"

Thursday, June 4, 2020
12 – 1 p.m. PST

Presented by Richard L. Hasen, UCI Chancellor's Professor of law and political science, in conversation with Henry Weinstein, UCI professor of lawyering skills and hosted by Veronica Gray, Partner, Nossaman LLP and UCI Law Board of Visitors Member

, Veronica Gray. Topic: "Voting Rights and Election Integrity at the Time of COVID-19".

Student Success and the Future of Higher Education

Tuesday, June 16, 2020
4 – 5 p.m. PST

Presented by Willie L. Banks Jr., UCI vice chancellor for student affairs, and Michael Dennin, vice provost for teaching and learning and dean of the Division of Undergraduate Education, and moderated by Jennifer Friend-Smith, CEO of Project Hope Alliance

Public Health and the Way Forward




A Conversation

Tuesday, June 23, 2020
5 – 6 p.m. PST

Presented by Bernadette Boden-Abala, dean of UCI's planned School of Population and Public Health and featuring Dr. Andrew Noymer, UCI associate professor, and Dan Parker UCI assistant professor
Announcing the Ed100 Online Summer Academy for California Student Leaders

Student Leaders: Apply by June 6. It's Free!

California's student leaders are essential — this year more than ever. So, it's time for something new: an online conference that prepares California high school student leaders with the knowledge and connections they need to make a difference. Free to apply. Free to attend.

"Apply now and mark your calendar: July 20-23. We invite California's high school student leaders to join together at the Ed100 Online Academy for Student Leaders, a new virtual conference for students who in the coming school year will be serving:

on a school site council or ELAC
on their school board,
on a PTA board or nonprofit school organization
in other student led or student-focused organizations

Like Ed100.org, this conference is free. There is no cost to apply and there will be no cost to participate.

Students who aren't yet in these roles but aspire to them may also apply".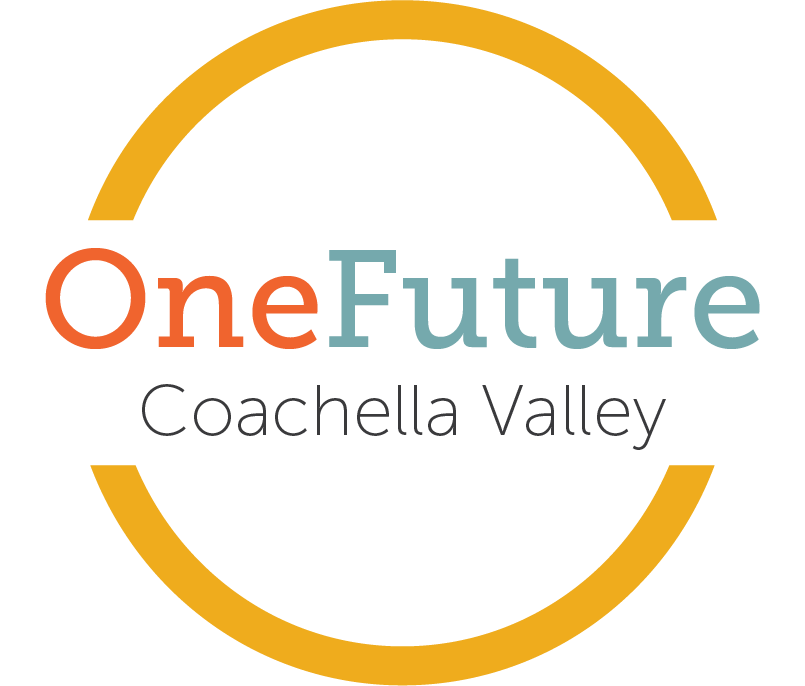 May is Mental Health Awareness Month!

"One Future Coachella Valley is excited to host Mental Health Matters webinar series designed for our young people who are interested in careers in mental health. Encourage high school students, college students, and recent college grads to join us for this special webinar series to learn meditation and mindfulness tools, meet behavioral health professionals and explore career opportunities in this rewarding field".

Each Friday in May, 2020

Final webinar is this Friday, May 29 from 2:00-2:30 PM

Topic: Careers & Community College Pathways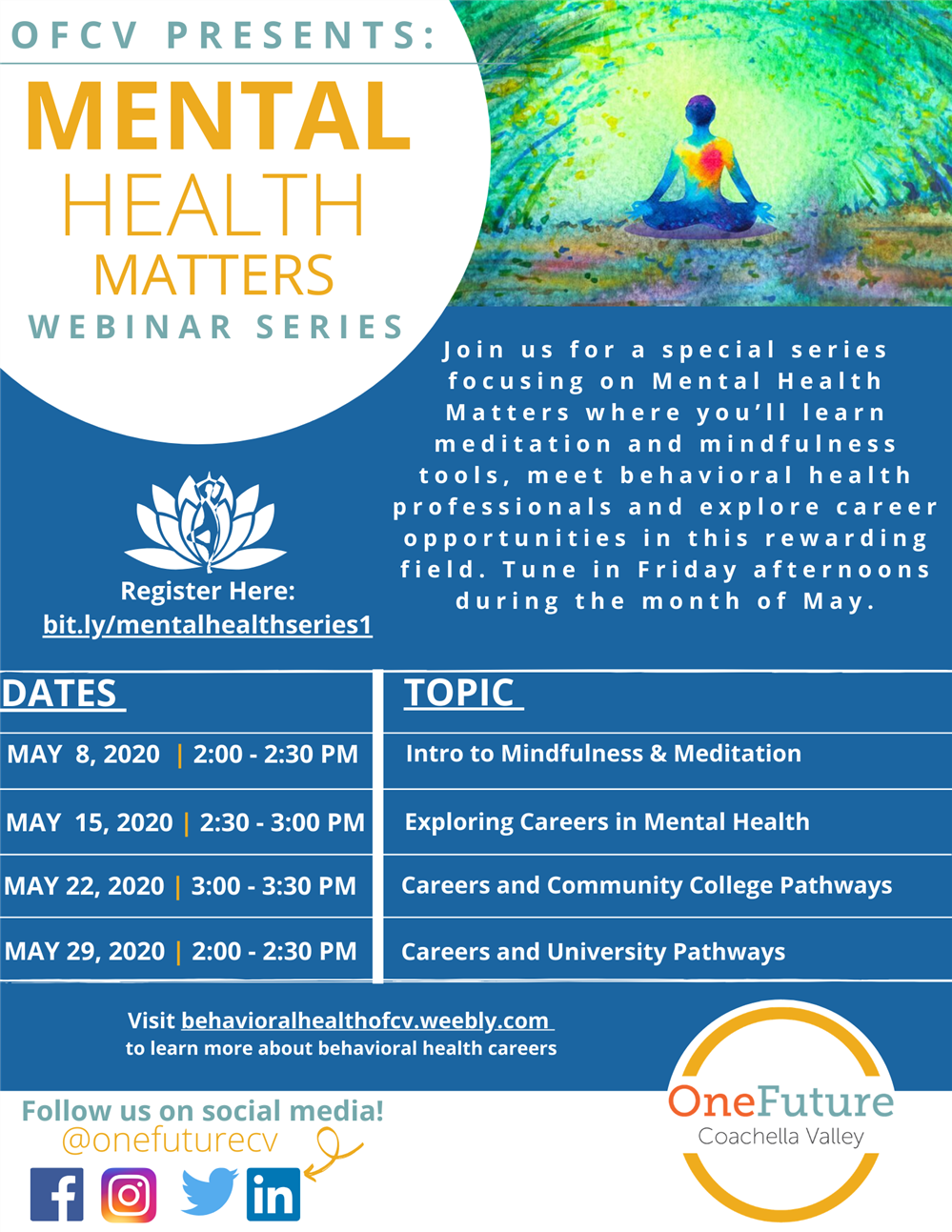 California Association of African-American Superintendents & Administrators

Is hosting...

Live Professional Learning Sessions

Week Six: Tuesday, May 26 thru Friday, May 29

You're invited to join these conversations.

Please register here once to join each free, hour-long conversation. Together with individual educators and school-based teams from across the state, you will have the chance to discover the real-world-tested strategies you can employ right away to improve outcomes for your students, even as they continue their learning from home.


Can't make a session? Register now, anyway to ensure access to every live and archived session, and to share the growing archive with your colleagues or staff.

At the CAAASA-UCLA Partnership Project, every voice counts.

https://www.caaasa.org/advancing-equity-in-crisis