The 7 Habits of Successful Families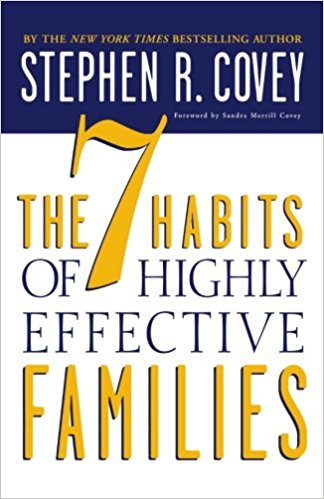 The 7 Habits of Successful Families

The 7 Habits of Successful Families workshop is based on Stephen R. Covey's #1 best-sellers The 7 Habits of Highly Effective People and The 7 Habits of Highly Effective Families. This powerful training has proven to be successful with hundreds of families because it employs selfdiscovery and a principle-centered approach that is relevant to every family dynamic.

Session 1: Parent Involvement

Parent's role as their child's first teacher and the types of parent involvement

Session 2: Preparing for a lifetime of learning

How children learn and the basics of college readiness

Session 3: Understanding our education system

The structure of California's public school system, including academic standards, testing and local school funding

Session 4: Understanding our school

How schools are governed and decisions are made

Session 5: Becoming an effective communicator

The importance of communication between families, schools and other audiences

Session 6: Standing up for quality education

Becoming a leader and advocate on behalf of your child and all children

Session 7: Take action / Graduation

Creating personal and group-action plans

Outcomes

At the end of the workshop, participants will be able to:

Apply an "Inside-Out Approach" to problem-solving and goal creation.
Find ways to resolve differences in marriage and family relationships.
Establish a better work/life balance.
Become more effective in raising emotionally healthy and empowered children.
Employ the skills of Empathic Listening and synergy.
Learn to effectively discipline and motivate children.